Cheqdin Childcare Software
All-in-One Childcare Software and App for Preschools, Nurseries, Daycares, Out of School Programs and Childminding Centres.
Powerful Feature-Rich Platform To Manage Your Childcare Business
Paperless Sign-In

Start each session with our paperless sign-in sheet on your smartphone or tablet. Capture accurate sign-in-out time with digital signatures. Learn More >

Billing and Invoicing

New

Automate calculations and ensure faster payments. Set up recurring or one-time invoices and follow up with reminders. Learn More>

Bookings Management

Simplify your bookings process with our smart bookings calendar and mobile app. Accept ad-hoc requests on the go and your registers get auto-updated.

Parent Communication

Keep parents happy with glimpses of their little one's day. Share photos, videos, and daily reports.Learn More>

Live Daily Registers

Get auto-populated daily registers. Start your day without the hassle of finding who is expected for the day.

Staff Clock-In

Keep an accurate record of staff hours for easier payroll management.

Event Management

No more chasing parents for updates. Send out RSVP, newsletters, notifications, and reminders to parents.

Quick Reports

Log, share and save attendance records, invoices, booking history, daily registers, accident and incident reports – all from a single platform. Learn More >

Children's Data Management

View all enrolment details and emergency contacts in easy-to-view student profiles. Pull out lists instantly with custom tags and filters.
Automate Repetitive Daily Tasks
Save yourself the time spent on mundane administrative work. Cheqdin's intelligent software pulls out your daily register from your bookings details, automates your billing and makes your entire booking process easier to manage.
"I like that parents can sign in and out without the use of paper. It's less time consuming than manually doing registers. No paper archiving required and it's secure for parents to sign their child/children in and out. I think the best bit is the online ad-hoc booking option which cuts out massive amounts of manual work at our end and allows parents to book at a time convenient for them".

Ruth G, Scamps OSC, UK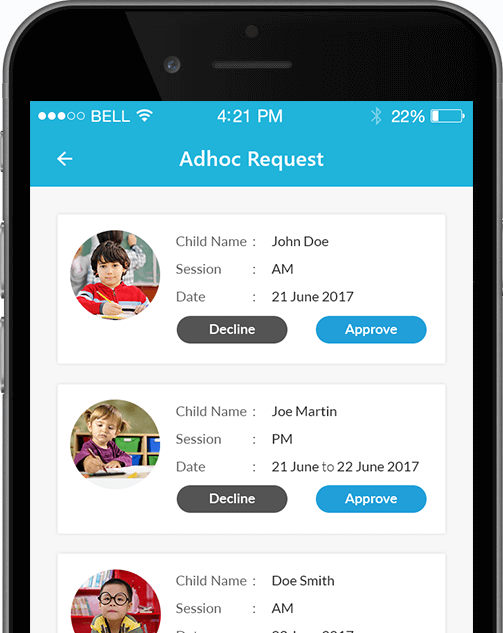 Build a Stronger Partnership with Parents
Engage better with the parents. Share photos & videos of their child's day, send out daily reports, event notifications and online invoices with convenient payment options – all from a single platform.
"This is a brilliant app as I get updates about my child's meal, sleep and other activities during the day while I'm at work. I don't have to ask umpteen questions when I pick up my child. Without this app, I've had days with no updates whatsoever on my child's day. A must for working parents and daycare centers"

Amanda C, Parent, Italy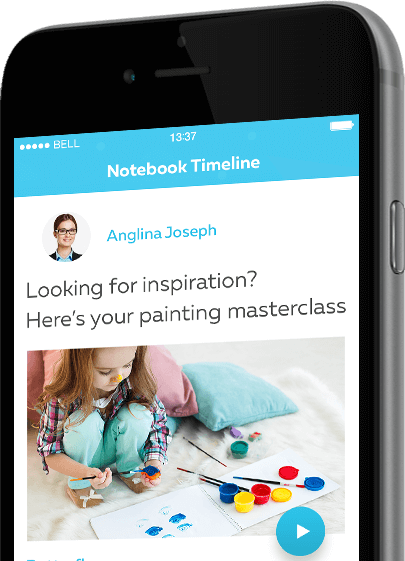 Easy-to-Use Platform
We believe great design is all about simplicity. Complete set-up in minutes, use our content-rich help centre and get free customer support when you need us. Our easy-to-use interface will speak for itself.
"Very user friendly, allowing you to easily navigate through the software. We also love the Admin and Attendance Reports, staff clock in and out. The support team are fantastic!"

Daniel O, Klever Kidz, USA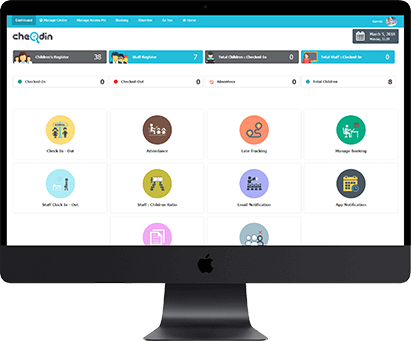 Why Cheqdin?
Simplify your processes. Move away from Chaos to Clarity
Save Time and Money

Automate time-consuming administrative tasks. Get things done in minutes, not hours. Channelise your time and resources where you need it the most.

Data Security

All your business data is backed up and protected using the industry's latest encryption and data protection standards. With regular backups, sit back knowing your data is safe.

Anytime, Anywhere

Access your business account from anywhere, anytime. All you need is an internet-connected device – mobile phone, tablet or computer.

Pricing That's Right For You

Subscription plans designed to help you choose a package that's the right fit for your business size. No fine print. No hidden charges. Upgrade or cancel anytime.

Get Help When You Need It

Feel free to use our online support articles and videos if you'd like to navigate our features on your own. Reach out to our outstanding customer support team whenever you need assistance.

Pro Features For All Plans

No matter how big or small your business, all our plans come with full access to our complete set of features including premium features like billing, digital signatures and more.
Childcare Management Simplified
Join thousands of Cheqdin customers from across the globe. Manage your childcare business more effectively and deliver results.
1

Sign up Free

Explore our full range of features with a no-commitment 7-day free trial. Upgrade anytime.

2

Get Instant Access

Log into your account. Complete basic set-up. Download our apps.

3

Transform your Childcare Business

You're on your way to efficiently track attendance, automate invoicing, share reports and communicate with parents – all from a single platform.