The Next Generation Childcare Software
The all-in-one childcare software that does it all is here.
Take your registrations, bookings and payments online and run your business from one place.
A revolutionary tool for out-of-school clubs, schools, nurseries and activity centres
Free Features You'll Love
Online Registration

New


Create your own form, get a custom link and share it on your website or social media.
Online Booking

New


Accept bookings online and sync them with your daily registers and invoices.
Invoicing
Create, review and send batches of invoices in minutes.
Payment Collection
Receive, track and reconcile payments faster with our online payment gateways.
Parent Communication
Engage parents with a parent's portal, messenger and free app.
Why work hard, when working smart is this simple!
With all the features to manage and automate the core functions of your business,
cutting out repetitive and unproductive admin has never been easier.
And yes, all our features are 100% free for 15 children. Forever.
Powerful Feature-Rich Platform To Manage Your Childcare Business
Online Registration

New

Collect and manage your registration forms online. Improve your online presence and manage your enrolment pipeline efficiently. Learn More >

Bookings Management

New

Accept bookings online via your website, social media or Cheqdin app and sync them with your daily registers.  Learn More>

Billing and Invoicing

Automate invoice calculations. Choose from our multi-currency options, set up recurring or one-time invoices and follow up with reminders.  Learn More>

Online Payments

Receive payments online with Cheqdin's secure
payment gateways and get the transactions
reconciled automatically.

Flexible Payments Management

Set the system to receive a booking and trigger payments immediately, or accept a booking and get paid later or do them both. The choice is yours!

Paperless Sign-In

Start each session with our paperless sign-in sheet on your smartphone or tablet. Capture accurate sign-in-out times with digital signatures Learn More>

Parent Communication

Keep parents happy with glimpses of their little one's day. Share photos, videos, updates and daily reports via our parent portal or free parent app. Learn More>

Quick Reports

Log, share and save attendance records, invoices, booking history, daily registers, accident and incident reports – all from a single platform.

Children's Data Management

View all enrolment details and emergency contacts in easy-to-view student profiles. Pull out lists instantly with custom tags and filters.
Cut down on paperwork
Save the time, cost and space to print and store paperwork.
"We love that this software enables us to reduce paperwork, save time on printing registers
and avoids the need to keep and store large amounts of paper.".

Rob. H, Nursery Chain Owner

As reviewed on Capterra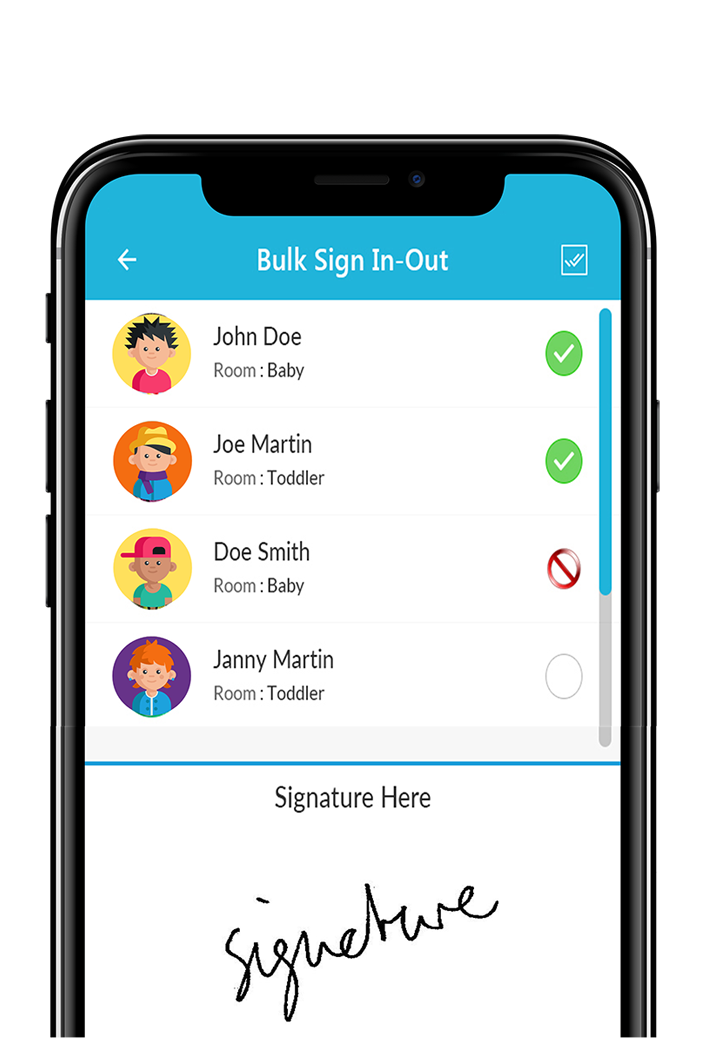 Reel in more business
With our new online bookings feature and live occupancy planner, you
have every opportunity to fill in all the vacant spots.
"I think the best bit is the online ad-hoc booking option which cuts out massive amounts of manual work at our end and allows parents to book at a time convenient for them".

Ruth G, Director, Out of School Club, UK

As Reviewed on Capterra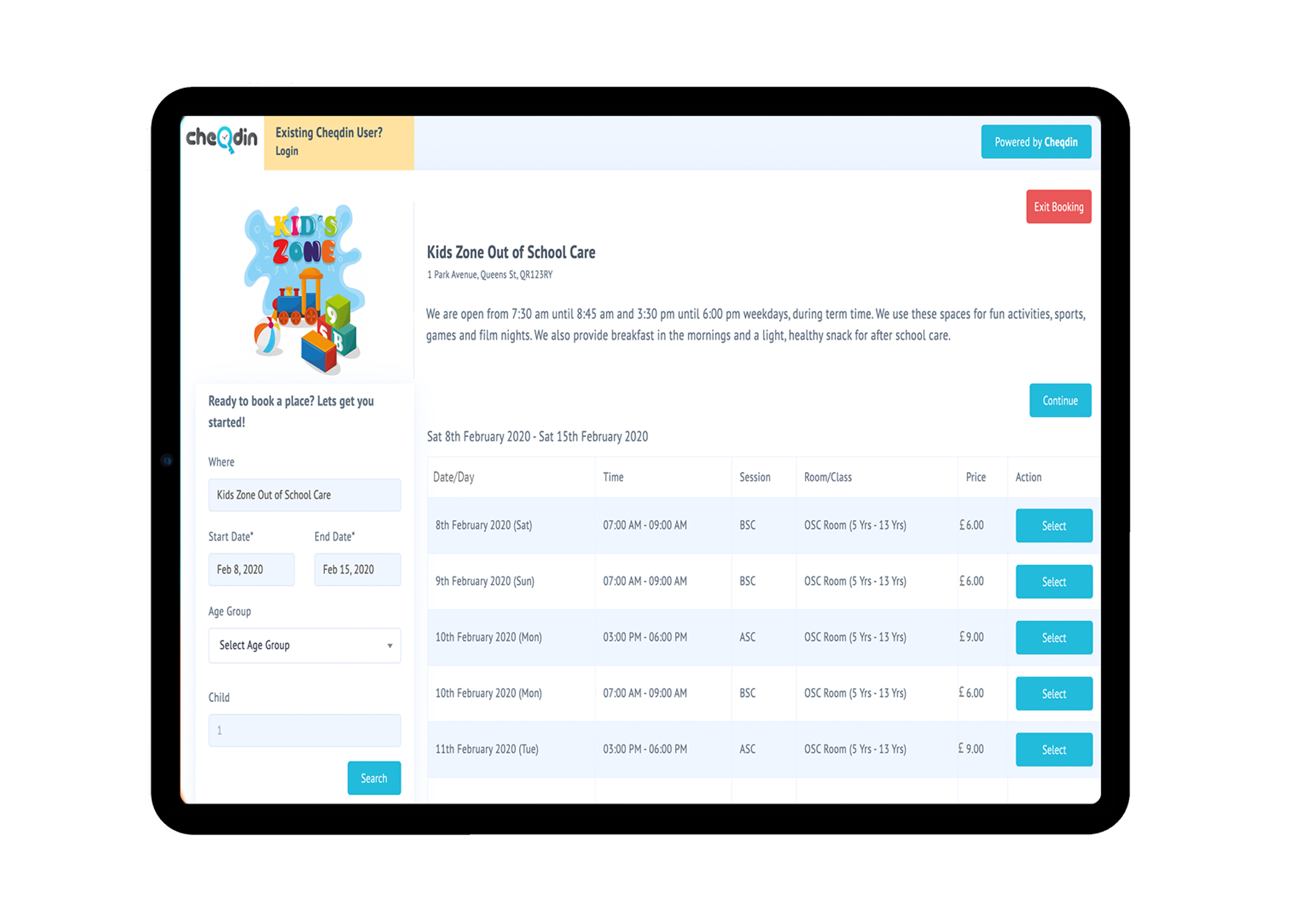 End the daily admin struggle
Get into work knowing you have everything from sign-in-out
to payment collection under control.
"Time saving. Fantastic software. It has given me so much time back".

Alison. S, Registered Childminder

As Reviewed on Capterra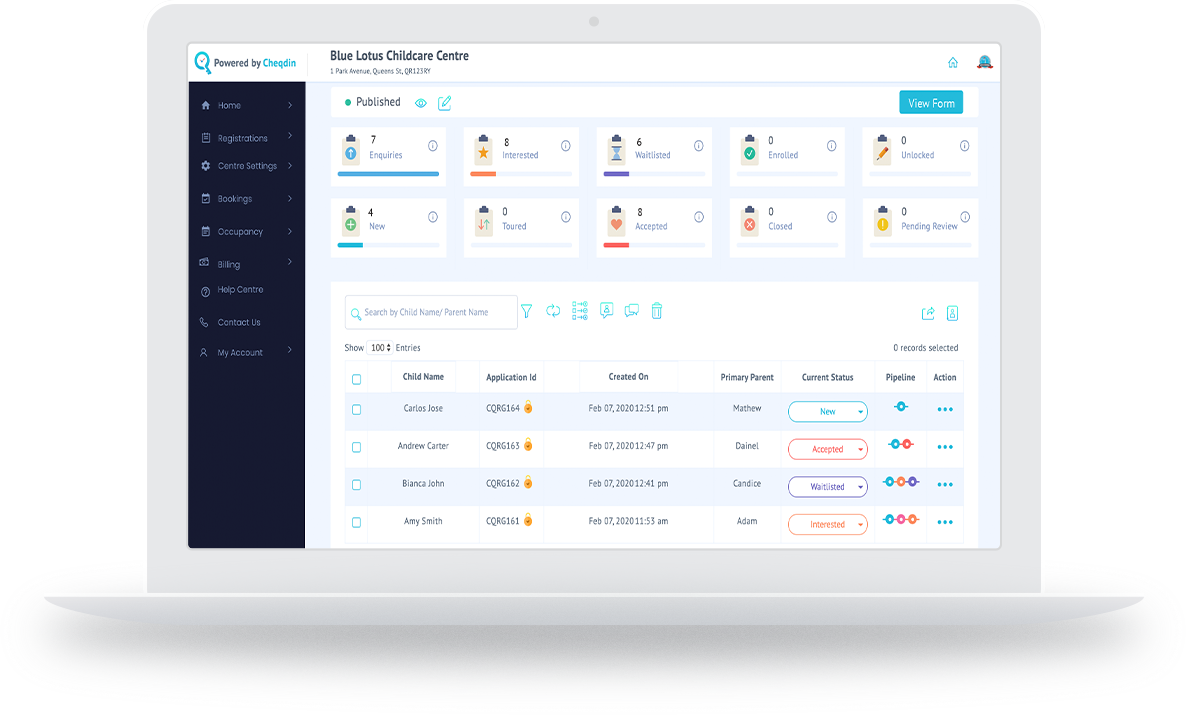 Less is more with Cheqdin. Less paperwork, more of what you love.
Get started with FREE tools and upgrade as you grow.