The Smarter Billing & Invoicing Software for Childcare Businesses
Simplify Billing, Automate Your Payments, Reduce Admin and Save Time.
Discover our World-Class Invoicing Features
Unlimited Invoicing

Unlimited invoices and data storage for all plans.

Ad hoc Sessions

Invoices created automatically for all approved ad hoc sessions.
Just choose when to send the invoices to the parents.

Multi-Payment Solutions

Accept cash, cheque, bank transfer or voucher payments. Do it manually with total control or automate it with Cheqdin's payment gateways.

Automated Payment Gateways

Integrate with Cheqdin's fully automated payment solutions like Direct Debit and Card Payments.
(Coming Soon)

Know your financials

With Cheqdin's smart billing dashboard, keep track of your payments, total outstanding and revenue. Take spreadsheets out of the picture!

Safe and Secure

Protected using the latest Industry standards in security for complete peace of mind. Our payment gateways are fully PCI compliant.

Instant Debt Overview

Get a quick overview of outstanding debt and send reminders for overdue bills.

Flexible Billing

Apply discounts, funding or charge late fees. Cheqdin performs automatic overdue calculation and simplifies the process for you.
We do the math for you
Get a comprehensive breakdown of your receivables on Cheqdin's easy-to-use billing dashboard. Get activity-based charges for your nursery, afterschool club or preschool. Set up custom plans to auto-calculate the dues for you.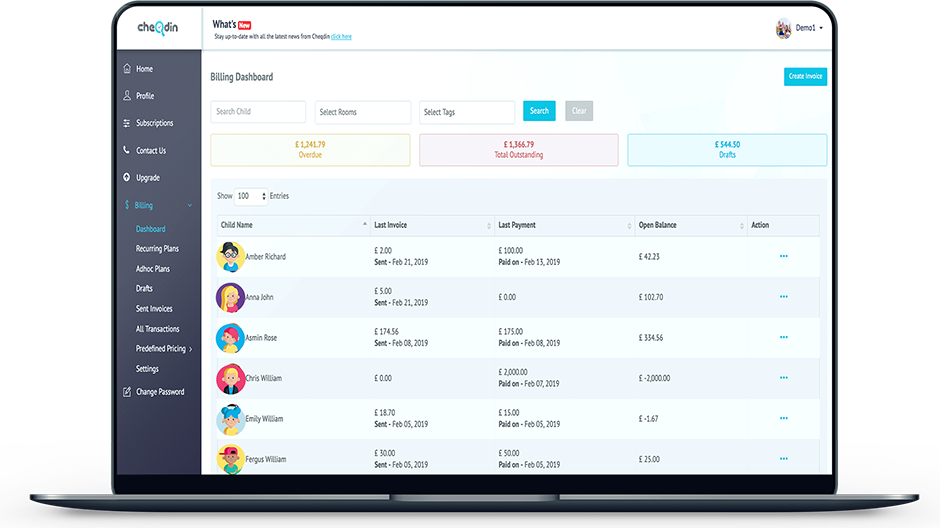 Automate payment collections
Bring down delays in receiving payment by creating a smooth and automated billing system. Apart from accepting cash, cheque or bank transfer payments, stay ahead of the curve by choosing our advanced payment gateway option to automate your payment collections fully. (More features coming soon.)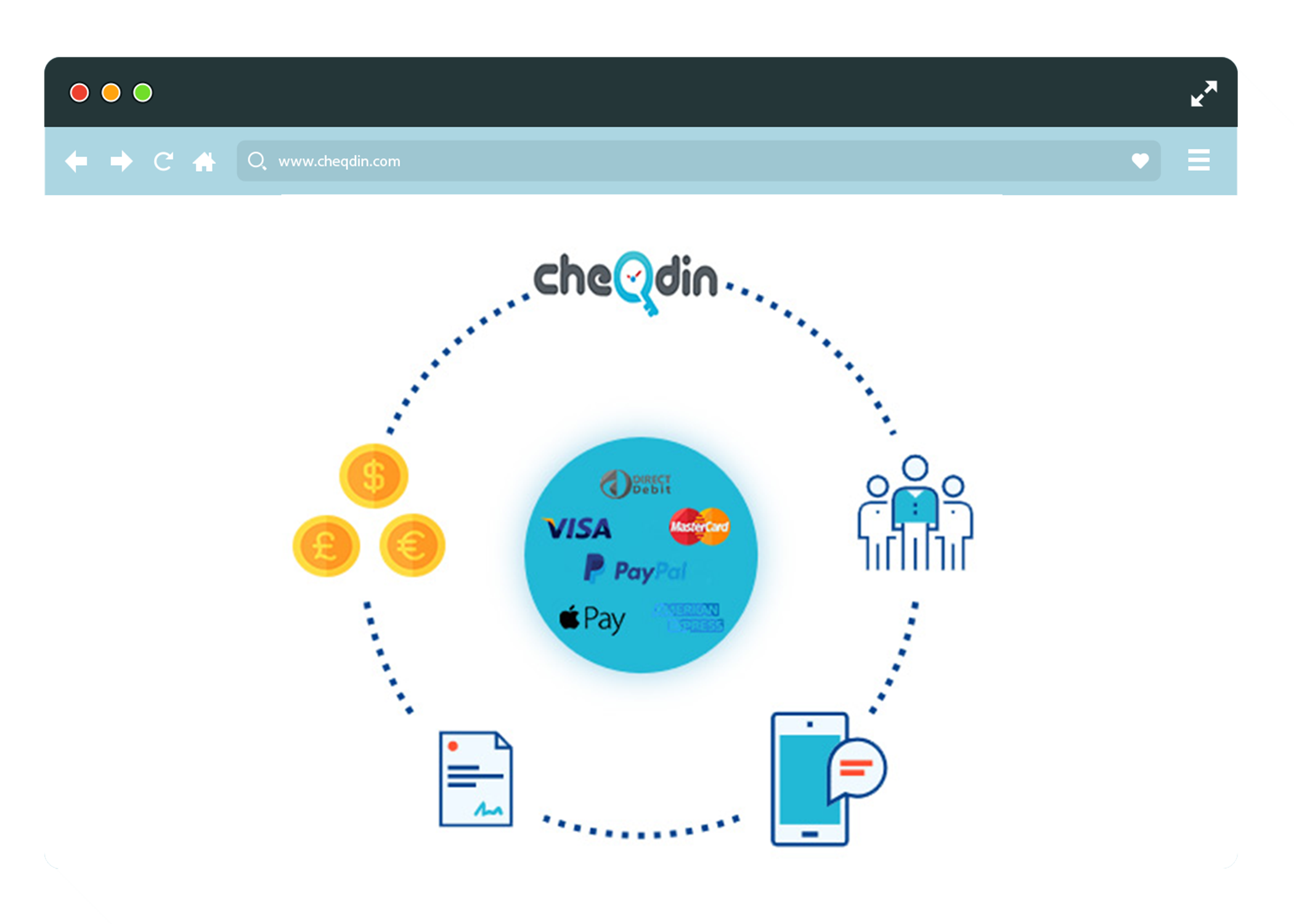 Gain total financial control
Be on top of your financials by running statements for your monthly or yearly accounts — all at the click of a button.