Get Paid Faster with Cheqdin's Fully Automated Direct Debit Solution
Automate your direct debit invoicing, reconciliation and payment collection.
Focus on building your childcare business, while we tackle your payment pain points.
Same Old Direct Debit, Bigger Possibilities
We've partnered with leading direct debit specialists GoCardless to bring you the UK's first fully-automated payments and reconciliation solution for childcare providers. Whether you are an Out of School Club, Day Care Centre or Preschool, Cheqdin's Automated Direct Debit solution will transform how you manage your invoicing and payment collection.
Flexible & Simple

Invoice, track, collect and reconcile payments for recurring, variable and ad hoc amounts.

Automated Reconciliation

Cheqdin automatically reconciles all your invoices and direct debit transactions so that you don't have to do a thing manually.

Track Direct Debit Set Up

Send online direct debit invites to parents, monitor the progress of setup and send reminders if required.

Flexible Payments for the Bill Payer

Offer parents the flexibility to pay partly by direct debit, vouchers or other offline payment methods.

Track Payments Online

A dashboard to help you keep track of online payments and view transaction statuses in real time.

Tailored Solution

Tailor-made direct debit solution to suit the invoicing & payment collection frequencies of preschools, out of school clubs, nurseries and preschools.
Book a Demo >

Multi-Currency

Collect payments in GBP, EUR, SEK, AUD. USD payments via ACH coming soon!

Low Transaction Fees

Sophistication need not come with a high price tag. A standard plan for all at a fee of 1.5% per transaction. No fine print or surprises.
How Direct Debit with Cheqdin Works?
Get started in minutes
Getting started couldn't be simpler. Head to
your billing dashboard:
Set up your direct debit account
Update your bank details
Send mandates to bill payers
Track bill payer's setup status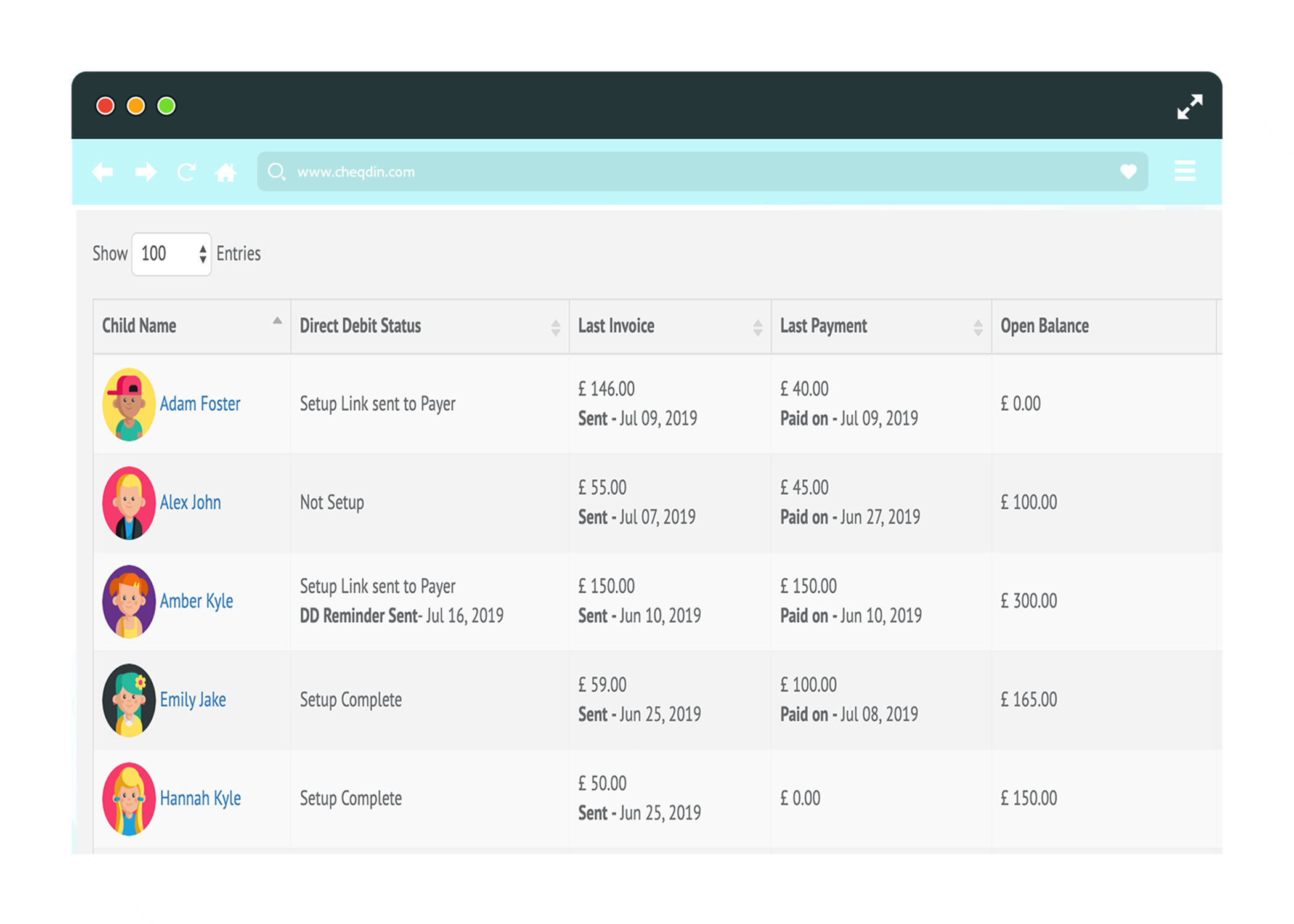 No guesswork. Get data in real time
Unlike conventional childcare invoicing & payment solutions,
Cheqdin's smart direct debit solution takes out the guesswork
and allows you to track payment statuses in real time.
Send invoices & collect payments
Track flexi-payments
View transaction history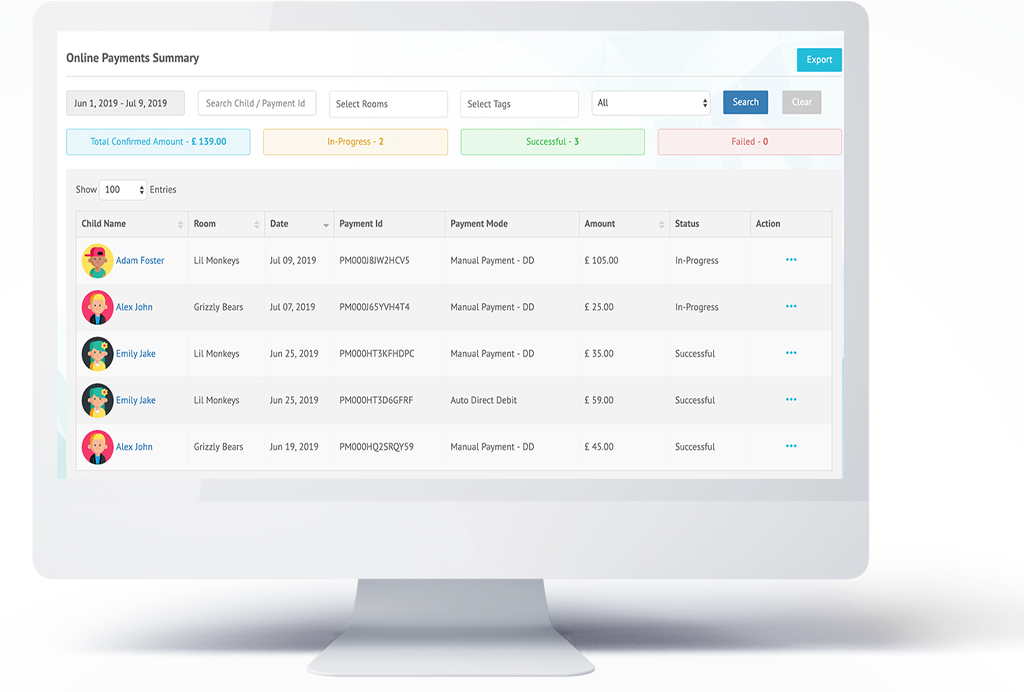 Unparalleled ease of use.
There are no CSV files to upload, no manual reconciliation to do.
A solution that is tailor-made for Daycare centres, Out of School Clubs
and Preschools.
Monitor payouts
Get Auto-Reconciliation
Manage everything in one place