Run your childcare business with one intuitive software
Manage your registrations, bookings, sign-ins, invoices, payment collection and parent communication – all in one place.
Grow your business with Cheqdin
Accept Online Registrations

New

Shift your registrations online. Collect eRegistrations, attachments and manage enrolment queries efficiently.  Learn More >

Manage Bookings Online

Let registered parents book spaces through your website, social media or our free Cheqdin app. And yes, you'll get your bookings synced with your daily registers.Learn More>

Get Paid Faster

Accept direct debit or card payments. Track and auto-reconcile all transactions. Learn More>

Automate Invoicing

Do away with manual invoice calculation. Create, review, send and track batches of invoices in minutes.Learn More>

Boost your Online Presence

If you don't have a website, share your registrations and bookings link on social media. Increase your accessibility to existing and potential customers.

Cut Down Admin

Put repetitive paperwork on auto-pilot. Save time with eRegistrations, auto-populated registers, bulk invoicing and auto-reconciliation of payments.

Engage Parents

Powerful apps to chat with the parents, share their children's photos, videos, updates and daily diaries.

Minimise Printing

Cut down the paperwork and sign-in sheets you need to print and store every day.

Give more to your customers

Give parents a free app and web portal access to manage their bookings, registrations, payments and to stay in touch with your centre.
Learn More>
Powerful management solution for childcare businesses of all size
Don't let admin get in your way
We know what it's like to have admin take time away from your real job. With all your data in one place, we'll help streamline all your admin and manage your centre effortlessly.
"The software is helping me run a much more seamless service with far less effort"

Norma-Jean B, Registered Childminder

As Reviewed on Capterra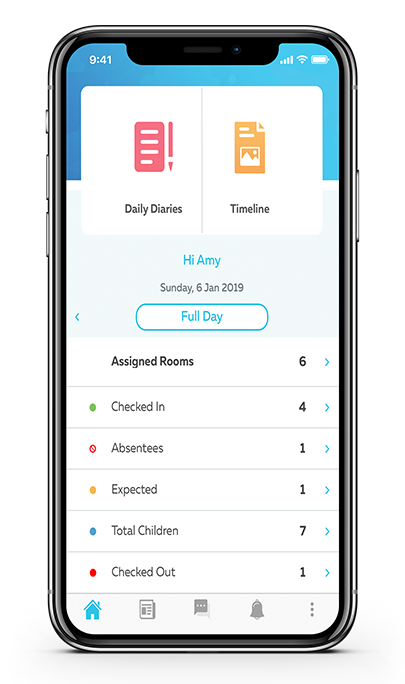 Build a stronger partnership with parents
Engage better with parents. Share photos and videos of their little one's day, send out daily reports, notifications and online invoices. Let the parents manage their registration, bookings, payments and all your communication in one place with our free apps or web portal.
"Amazing experience. Both, we the staff and the parents at Lily's love using the app"

Jennifer. H, Lily's After School Club
As reviewed on Capterra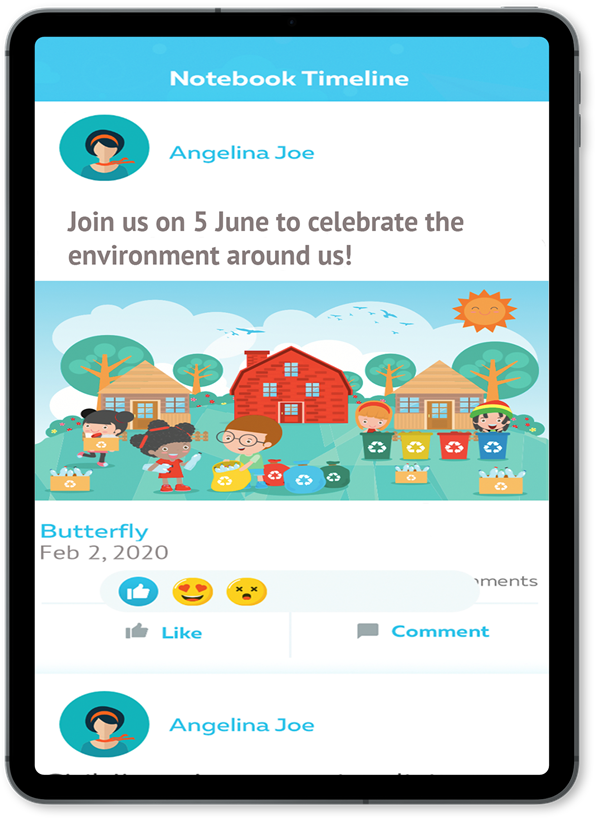 Boost your productivity
Automate repetitive data entry and streamline all core areas of your business.
"It's just so easy to use. Saves times in all areas, especially my invoicing. All my parents really like it. Wish I had come across it sooner. And, great support from the staff".

Alison. S, Registered childminder

As reviewed on Capterra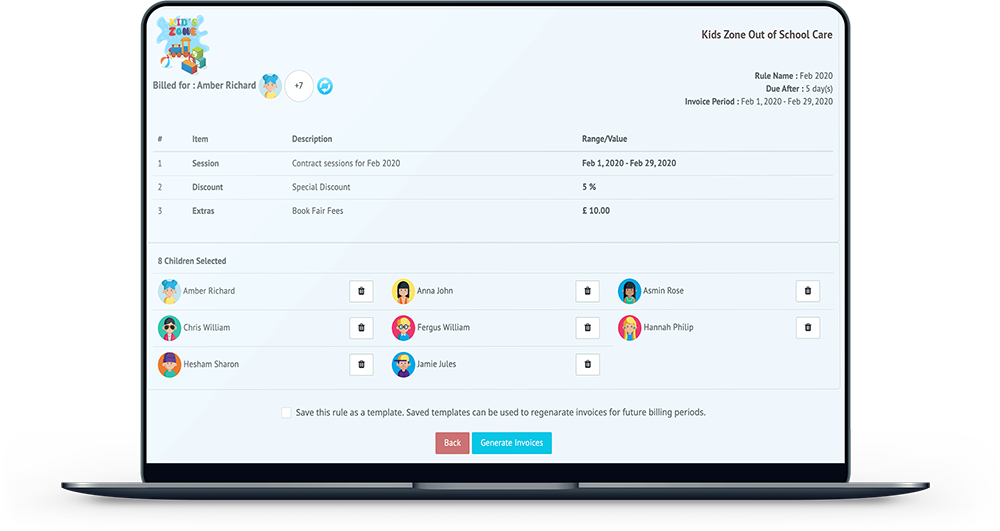 All the tools you need to run and grow your business
Create your free account in minutes and join the growing number of childcare business worldwide using Cheqdin.