We are thrilled to unveil 'rules-based invoicing' – a world-class solution that will let you create batches of invoices based on the rules you specify!
One of our biggest projects to date has been to create an invoicing solution that can drastically cut down the hours and effort childcare providers put into billing and invoicing.
With variable booking patterns, funded hours, ad-hoc sessions, optional extras/ discounts/ taxes that need to be factored in for each invoice – it didn't take us long to find out a one-size-fits-all-solution was just not the answer for the childcare industry.
So we set to work to come up with an all-new invoicing feature that will let each provider conveniently define their own rules. And, we are incredibly proud that all our hard work has paid off and we finally have an answer for your invoicing challenges.
Regardless of whether you are a pre-school, after school club, daycare centre, creche or childminder, you will now have the luxury to create your rules to suit your billing pattern and frequency – and get all your invoices ready in minutes.
What is rules-based invoicing?
Rules-based invoicing is Cheqdin's new invoicing feature that allows you to set your own rules and create invoices in groups, based on the requirements you define in your system.
You can conveniently create weekly, monthly, termly or ad-hoc invoices, with or without discounts, added extras or taxes – without doing individual calculations for each invoice.
For instance, if you are looking at creating invoices for 'all children who availed ad-hoc sessions in a month', all you need to do is create a rule for monthly invoices with ad-hoc sessions in your Cheqdin invoicing dashboard and our system will automatically generate the invoices for that group.
And the best part is, you can do it in three simple steps:
1. Give a name for your rule, e.g.) Monthly Invoices with Ad-hoc 2. Choose the invoicing period and the type of fees/discounts to include 3. Select the children you want to apply it to. Submit.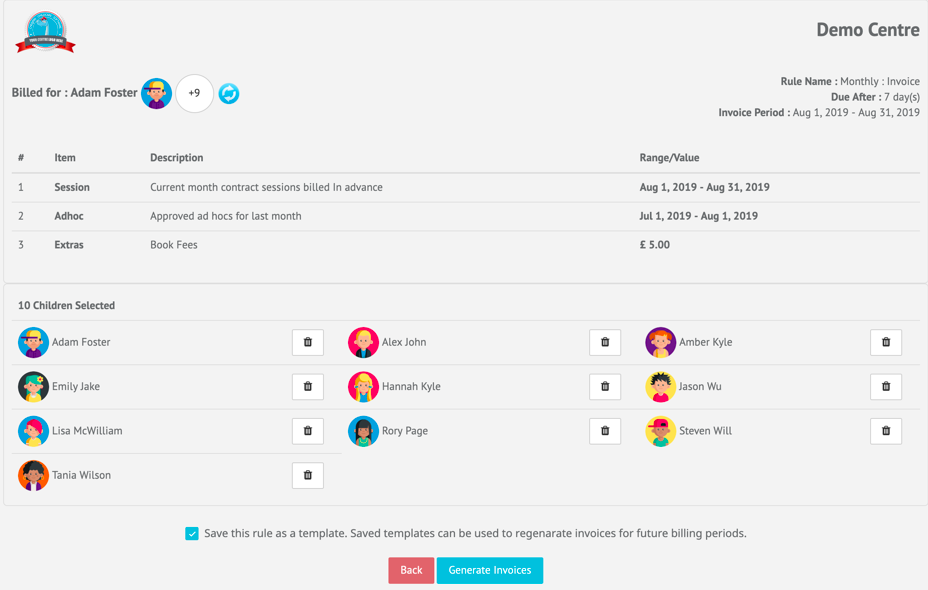 You will have all the invoices waiting in your drafts folder.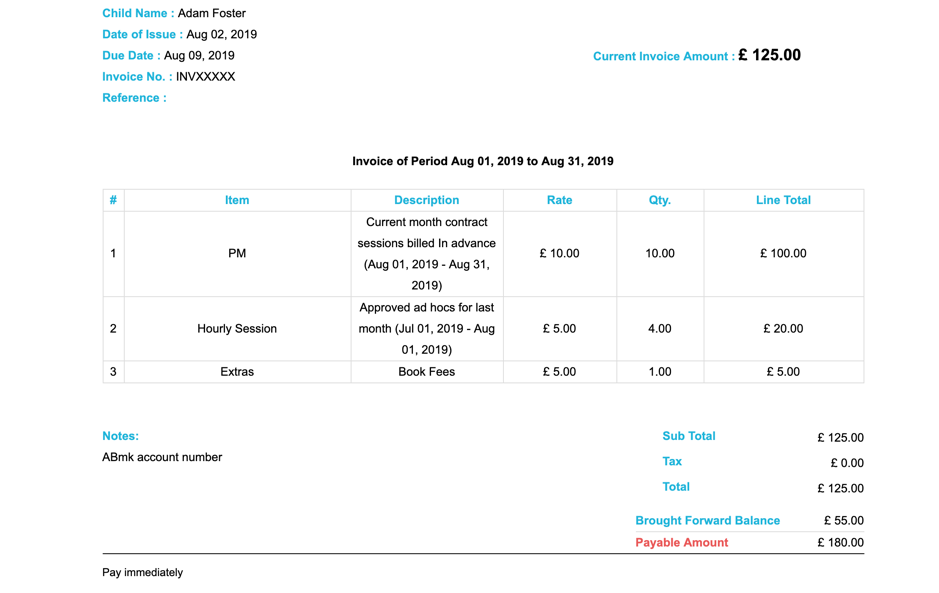 Now, that is not all. You can save the rule as a template and use it every time you need to create invoices for that specific group.
And, yes, you can create as many rules as you want. Here are some examples:
Monthly invoice billed in advance for next month with add ad-hoc sessions for the current month and a one-off picnic fees
Termly invoice for children in a class with 15 hours funding
Invoice for all children with 30 hours funding
Monthly invoice for all children with sibling-discounts
Weekly invoice for children who incurred late fees
You can just about set any rule to suit your billing cycle and add any additional fees/discounts you want to include.
Next steps:
Being one of the pioneers in this space, we are consistently innovating and finding new ways to enhance the user experience for childcare providers. We can assure you Cheqdin has your back to make things work seamlessly for you and your customers.
If you are an existing customer, just reach out to hello@cheqdin.com if you need any assistance.
If you are looking to learn more about how Cheqdin can help your centre, please feel free to schedule a free demo with our product expert.
You might also like:
How to Get Parents to Pay You on Time? > View article.
8 Reasons Why Preschools and AfterSchool clubs Should Use Direct Debit >
View article.
Recent Comments