A few more weeks to go, and we will be out with the much-awaited Cheqdin 2.0! We are currently finishing our beta where a select group of customers are testing out the software for bugfixes before we roll it out across the board. We've added a bunch of exciting new features which have been on your wish-lists for long. So, get ready to ditch your paper registration forms and clunky booking platforms and stay tuned for the release.
Here is a sneak peek of our revolutionary new online registrations which will now be a part of all Cheqdin accounts!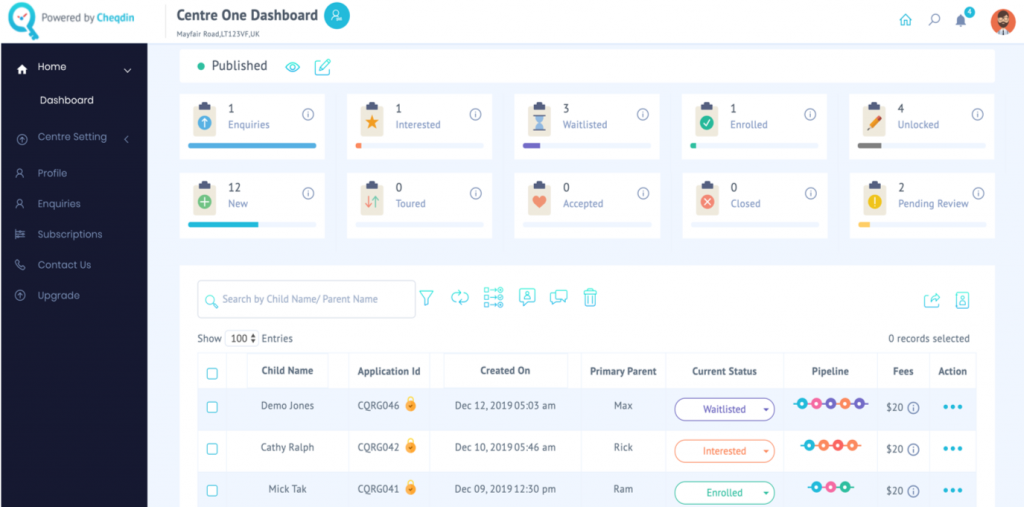 We will be back with more updates soon! Meanwhile, here's a look at what's been happening in the sector this month.
£11.8m boost to breakfast clubs in disadvantaged areas
Following the Government's manifesto pledge of a funding boost for wrap-around care in the UK, an investment of £11.8m has been announced for breakfast clubs in disadvantaged areas across the country. This is expected to be followed by a further £9m from the Department of Education to offer free meals and activities for children during the six-week summer holiday in 2020. Family Action and Magic Breakfast will run the breakfast clubs while the successful bidders are yet to be confirmed for the Holiday Activities and Food Programme. Read more
Sector debates solutions to bring public attention to unsustainable funding
The Big Early Years Debate held in London on the 23rd of January sought solutions from practitioners on the early years funding crisis, which has been widely acknowledged outside of the Government. With the Ceeda identifying a Government funding gap of £824 in 2020/21, wide-ranging views from pursuing legal action against the Government to putting together a single working group and hiring a high profile PR agency to garner public attention were brought up by practitioners at the debate. Read more
Tulip Siddiq takes over as new shadow early years minister
The early years sector is hopeful of a fair representation of the industry at the parliamentary level as Tulip Siddiq,  the former Chair of All Parliamentary Group for Childcare and Early Education takes over as the Labours' new shadow early years minister. Early years leaders said having Siddiq as the new minister will be a tremendous addition to the shadow bench as she has always been a passionate advocate for funding levels that cover the true cost of delivering quality childcare, and she understands the challenges faced by the sector. Read more
 Changes to Ofsted inspections could be underway for nursery chains
With more and more nurseries joining national and international providers, Ofsted is considering a revised inspection model for nursery chains. Ofsted Chief Amanda Spielman said it could be more beneficial for chains to have an inspection system where individual inspections are carried out for each nursery in a chain and followed by an additional analysis of certain features across the whole chain. Read more
Duchess of Cambridge launches landmark childhood survey for under-fives
The five-question online survey is aimed at sparking a conversation on early childhood which she hopes will bring about 'lasting changes for generations to come.' According to her, many of the hardest social challenges can be traced back to experiences in early childhood, and she views the project as a lifelong project where she can make a tangible difference. Read more
You might also like:
In house or subscription software the better option for after school club bookings?>  View Article
Things to consider when setting up a website for your out of school club  >View Article
Recent Comments