It's been an interesting year, to say the least. We are all tired of it and ready for this pandemic to be over. Many children have taken a hit to their social and emotional health. We must do all we can to help them cope and support their emotional needs.
One way to do this is to keep our little ones busy – learning, moving, and doing. Lucky for us, many COVID-19 restrictions are being lifted or eased throughout much of the UK.
Fun with Friends
As a note, with the recent coronavirus guidance changes, if you're hoping to gather with friends or family outside of your home, there are a few things to keep in mind.
Outdoor gatherings are limited to 30 people.
Indoor gatherings are limited to six people or two households.
In this case, your support bubble (if you have one) counts as one household.
Depending on your situation and the area you live in, decide the best way to incorporate this guidance into your own life. If needed, you can always find creative ways to get together with others and do socially distanced activities to minimise risk.
Learning Activities
It's difficult for kids to keep up the desire to learn when school is out – after all, they just want to enjoy the chance to take a break from it all! But learning at home during summer and other school holidays doesn't have to feel like a chore. You can keep it imaginative and fun! Here are some ideas for kids to keep up that fire for learning:
Reading time: Encourage your child to pick a favourite book to read from every day. If they're not yet reading proficiently, opt to read together instead.
Write: Have your child keep a journal. If they're too young to write for themselves, have them dictate stories to you while you write, and then they can take care of illustrations.
Math practice: Summer is a great time for kids to discover how math is applied in real life. Have them help you calculate totals at the grocery store. Play games that require counting money. Or sort shapes into various bins.
Cook together: Every once in a while, invite your children to help you cook a meal or a favourite treat. Not only is this fantastic bonding time, but it also teaches skills in math, science, and nutrition.
Do puzzles: You could complete traditional picture puzzles, crosswords, word searches, or connect the dots for little ones. All of these activities are excellent ways to sharpen the mind.
Local attractions: Visit a library, museum, or historical attraction.
Arts & Crafts
Make play-doh creations.
Paint rocks or paper.
Draw with sidewalk chalk.
Practice photography.
Fill up a sketchbook with drawings.
Make jewellery.
Complete an open-ended project: Get creative with paper, glue, pipe cleaners, pom-poms, and crayons. You might be surprised by the things your child can come up with when you give them some supplies and let them run with it.
Make music together: Perhaps your child could even learn to play a new instrument.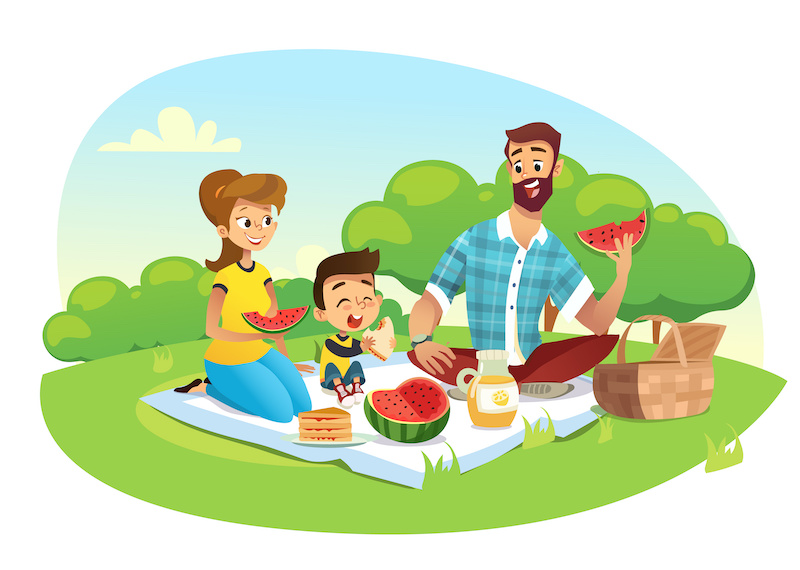 Outdoor Activities
Become a tourist in your hometown or country: There are plenty of unique, beautiful outdoor places to visit all around the UK.
Take a hiking or camping trip: Include a bonfire and some stargazing, and your trip is complete. (Hint: If finding a place to camp seems too daunting, pitch a tent in your backyard. Little ones LOVE doing this!).
Have a water day: This could be as simple as playing in your sprinklers. Or you could go all out with a water fight, water balloons, and slip 'n slide.
Play at a park: There are endless options here. Pack a picnic, play on the playground, fly a kite, play catch, climb trees, play tag, hula hoop, jump rope, blow bubbles. You get the idea.
Go for a bike ride.
Learn to garden: This doubles as a science lesson. Show your kids how to plant and care for seeds, and then watch your plants grow!
Enjoy a day at the lake or the beach.
Indoor Fun
Watch movies. You can make this extra fun with popcorn, snacks, and comfy blankets and pillows.
Build a Lego castle.
Build a fort.
Try your hand at origami.
Play games. Card games, board games, charades, hide & seek – you name it! You could even get the whole family in on a video game tournament with a PC or console. Just make sure to protect your devices when you've got a gaming PC and lots of electronics going at once.
Get creative with ideas for summer plans with your kids. Family activities can be affordable, simple, and require little planning – and still be loads of fun! Grab your favourite activities from this list (or come up with your own!) and make the most of your holiday this year.
You might also like:
How to Help Preschoolers Adapt to the New Normal > View Article
Having the COVID Conversation With Kids > View Article
Recent Comments