Paperless sign-in sheets – a feature one would have thought of as a premium-priced luxury a decade ago has now come down from its pedestal and become a convenient, affordable tool accessible to the wider market. All thanks to modern cloud-based technology!
Digital sign-in systems are now available as stand-alone tools and as part of specially designed management software for after-school programs and other childcare businesses. As the session timings and attendance pattern of out-of-school clubs are generally more variable compared to schools and other childcare providers, it's important to choose a system that suits your specific requirements.
So, what should after-school programs look for when switching to paperless sign-in sheets?
1. Auto-Populated Daily Sign-In Sheets
One of the biggest perks of switching from 'paper' to 'paperless' is saving the time and effort spent doing the repetitive elements in your work. A good attendance tracking software should help you save the time spent on sifting through the bookings register, filling out the daily sign-in sheets, printing them and then scanning and filing them at the end of each day.
However, some sign-in systems simply provide you with the list of all the children registered in each class - irrespective of whether they are booked in for a session on that particular day. This can be time-consuming (especially for big classes and holiday play schemes), and can also increase the chances of you making a wrong entry when signing in children in groups.
To make sure you get the most of your digital tool, look for packages with auto-generated daily sign-in sheets. Simply put - a software that pulls out the daily attendance lists based on the children's information you enter in the system when accepting their bookings.
2. Secure Parent and Staff Sign-in Options
When using a digital system, there are three ways in which you are most likely to be recording daily attendance:
Kiosk mode: You mount a device (read smartphone, tablet or laptop) at the reception, for instance, and each parents signs in and signs out their children unassisted
Staff members mark the attendance on the device and ask the parents to add their signature
If your after-school program does not operate from the school premises, staff members responsible for dropping off/ picking up the children from school sign-in/out the children as a group
Irrespective of whether you offer the parent or staff sign in option at your centre, some attendance solutions display the entire list of children, and the parents or staff will have to scroll through the full list to mark a child's attendance.
However, for security reasons, it's best to have separate views displayed for parents and staff. That is, the parents' view should be designed in such a way that each parent signs in with a unique pin and is taken to a screen where only the name of their child or children is displayed. Staff, on the other hand, should get a view of the entire list of children expected to come in on the day.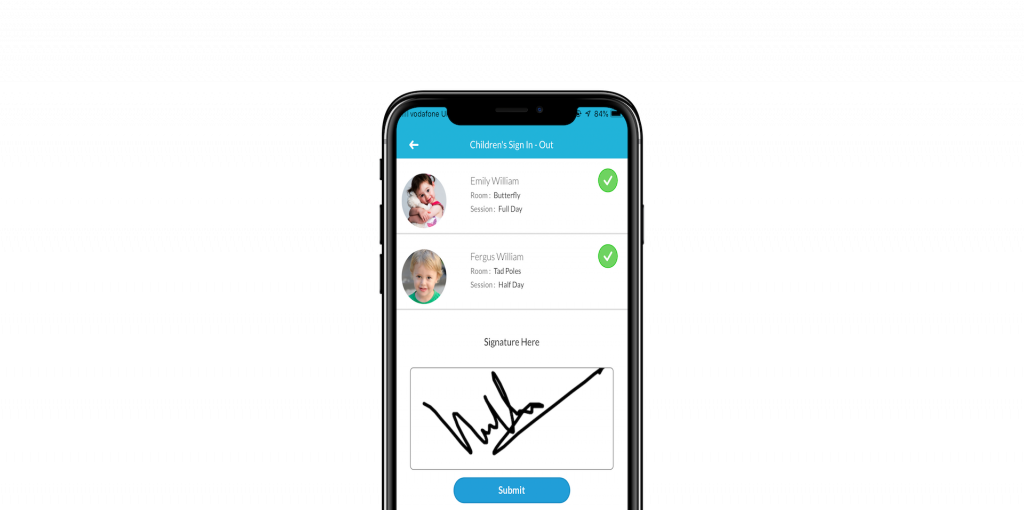 3. Tags and Filters
Tags and filters are other time-saving features that can help you classify and find groups of children quickly. For instance, when entering each child's details onto your attendance software you can add tags for children attending more than one session in a day, children who have the permission to be photographed etc and filter out lists based on the tags.
Look for software systems that allow you to customise the tags based on the requirements of your club or centre.
4. Parent Alerts
Many attendance tracking solutions come with a parent-alert feature, where the parents get a message on their phones when their child is picked up or dropped off. While some offer this service as push notifications to the parents, some others send out the alerts as text messages.
The major difference between both is, the push notifications would generally be free as these are sent directly to mobile apps on the parents' phones whereas the text messages might come at an additional cost. Make sure you find out what the package includes.
5. Live Attendance Tracking
Live Attendance Tracking is another one of those advantages you should get when switching over from paper to digital. Look for live counters that offer a quick glimpse of the number of children signed into your centre at any given time, and the number of children that are still expected to come in. This is a handy feature that can especially be of help in the event of an emergency.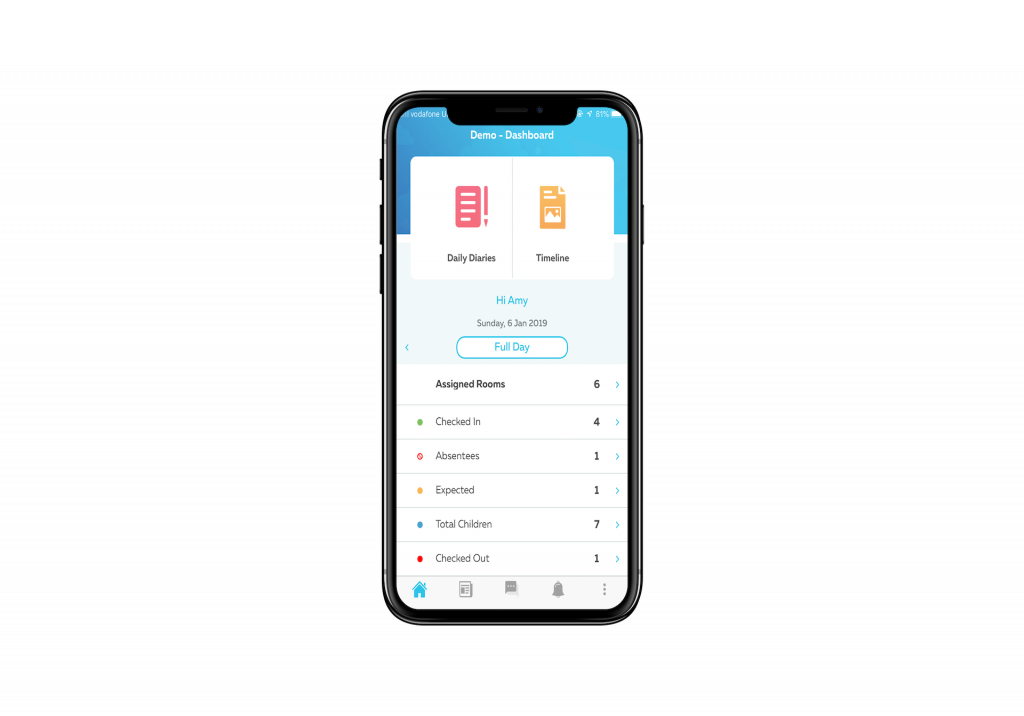 6. Bulk Messaging
If you're planning to go for a digital sign-in system that comes as part of an afterschool club management software and not a stand-alone system, it's worthwhile to look for packages that offer the option for bulk messaging. This feature can again save you the time and trouble of fishing out email ids and creating email-lists to communicate with parents.
7. Inbuilt Call Button
A small add-on as it might seem, having an inbuilt call button next to each child's contact details is a helpful extra that can turn the convenience quotient up another notch. As many digital sign-in systems come with a mobile app, you should be able to access each child's profile and emergency contact details using your phone, without having to go to the web portal. Add to it the inbuilt call button and you won't have to copy-paste the number or go searching for the elusive pen and scrap of paper that goes missing right when you need it.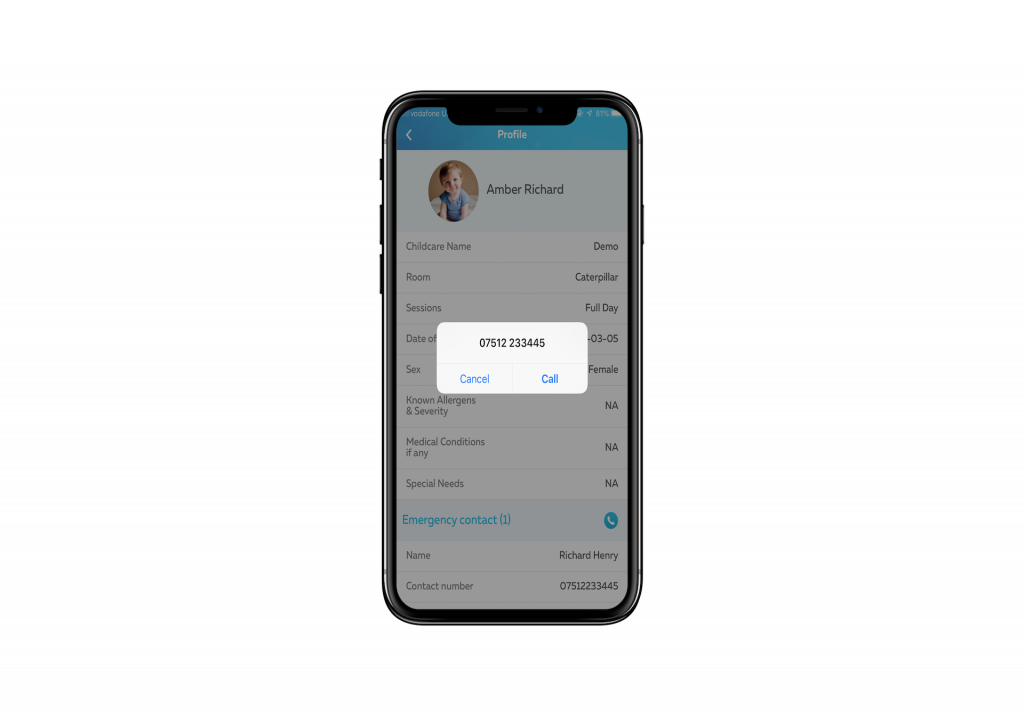 Switching from paper to digital is not just about changing the medium you use to mark your attendance. Modern-day digital platforms can offer a wide range of smart features at an affordable price and can change the way you run your business. Do not hesitate to make the most of it!
Interested in what Cheqdin's intelligent digital sign-in system can offer your after-school program?
Recent Comments