1. Invoicing
Unlike most other businesses, the inherent variability in booking patterns makes invoicing a highly time-consuming process for early years providers and after school clubs.
Throw into the mix the variables of funded hours, ad-hoc sessions and optional extras, it takes days of work for most childcare providers to draft invoices accurately and get them on their way to their intended recipients.
What can an automation tool do to reduce your invoicing workload?
When you would typically need to go through the booking-records of each child, factor in all the variables (funded hours, ad hoc sessions, discounts and optional extras) and create each invoice individually, an invoicing system like Cheqdin helps you create invoices in batches and condense the entire invoice creation process into a few simple steps.
You get to choose the set of variables you want to consider for each batch of invoices, select the date-range and tick all the children you want to apply it to.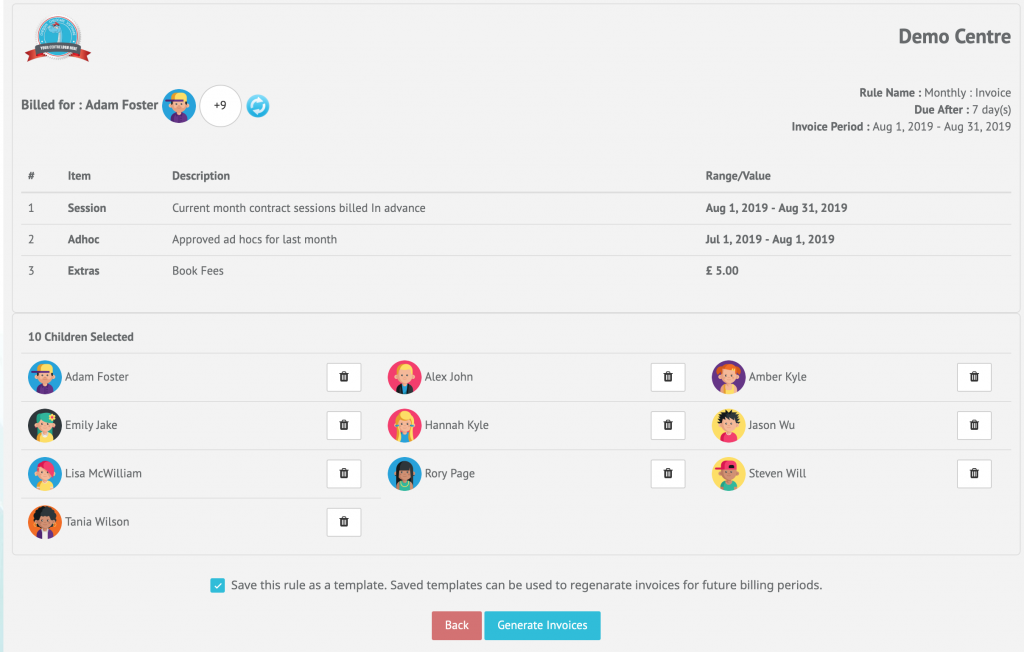 Like a faithful genie, the system will fetch all the information from your records and create batches of impeccably formatted invoices in minutes.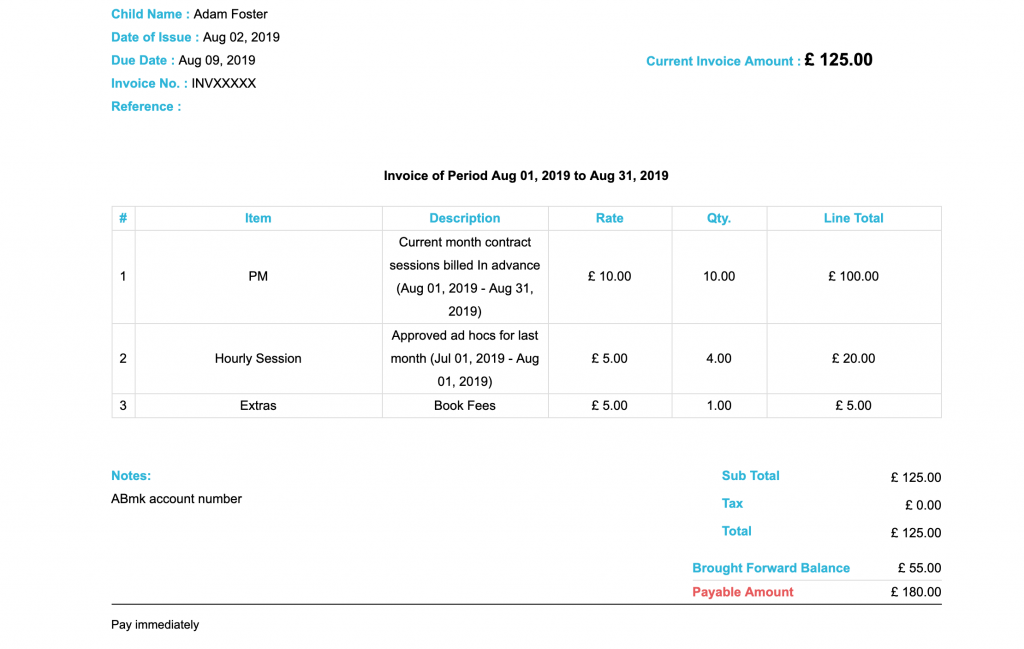 You can then get the system to repeat the process for your recurring invoices automatically. Set up the dates on which you want your recurring invoices created and you will have them waiting in the drafts folder, ready to be sent off with a single click.
2. Payment Collection
Nearly half (48%) of small and medium businesses in the UK struggle with serious cash flow issues and the knock-on effects brought about by late payments. If you find you are forced to chase up your customers all too often for delayed or late invoices, getting your customers to make their payments via direct debit or automated card payments is the easiest route to make sure your payments reach your account on time.
Once you have the initial authorisation from your customer, your payments will be pulled out from your customer's accounts/cards on the designated date without you or your customer having to action the transaction each time.
Contrary to common perception, automated payment systems like direct debit aren't restricted to recurring payments alone and can be conveniently used for one-off and variable payments. Check out our post on Automation Options for Nursery Fee Collection for more information on the different automated payment options for childcare providers.
3. Payment Reconciliation
Reconciling payments or matching transactions against your statements and updating payment records is another one of the most tedious steps of the accounting process.
Cheqdin's payment collection system provides real-time updates of transaction statuses and automatically updates your billing dashboard (paid/partially paid/fully paid) based on payment progress. Going for automatic payment reconciliation can save you the time and hassle of cross-checking your bank statements with your payment records to see if the funds have come in. Plus, it reduces the risk of human error and the time spent on reporting and rectifying mistakes.
Interested in finding out more about the automation options for your childcare business? Please feel free to sign up for a free trial or get in touch with our product expert to schedule a free demo.
You might also like:
Childcare Payment Collection With Direct Debit: Myths Vs Facts  >View Article
A Beginner's Guide to Daycare Record-Keeping  >View Article
Recent Comments