Registration forms, daily reports, attendance sheets – there are many things that we've all felt would have been more practical to deal with if they were digital. Less printing. Less clutter. Less stress on the environment. Less inconvenience altogether.
But with the entry of COVID,  these digital tools have turned into essential resources to keep a critical sector like childcare functioning amidst the chaos.  From allowing remote access for important records to minimising contact and facilitating quicker approvals– digitisation has been playing a vital role in helping many childcare providers push on during these unusual times.
Here is a look at some of the digital tools that are helping nurseries cope :
Online Registrations
Printing and storing registration forms, getting parents to collect them from your centre and drop them back. Filing and storing the completed forms. Scanning and saving them again as digital copies. There is a lot of hassle involved in the registration paperwork that one can clearly do without.
Online registration platforms help simplify the process with customised online registration systems that you can set up on your own. Cheqdin, for example, allows you to create your own registration and consent forms from a template and share it on your website or social media.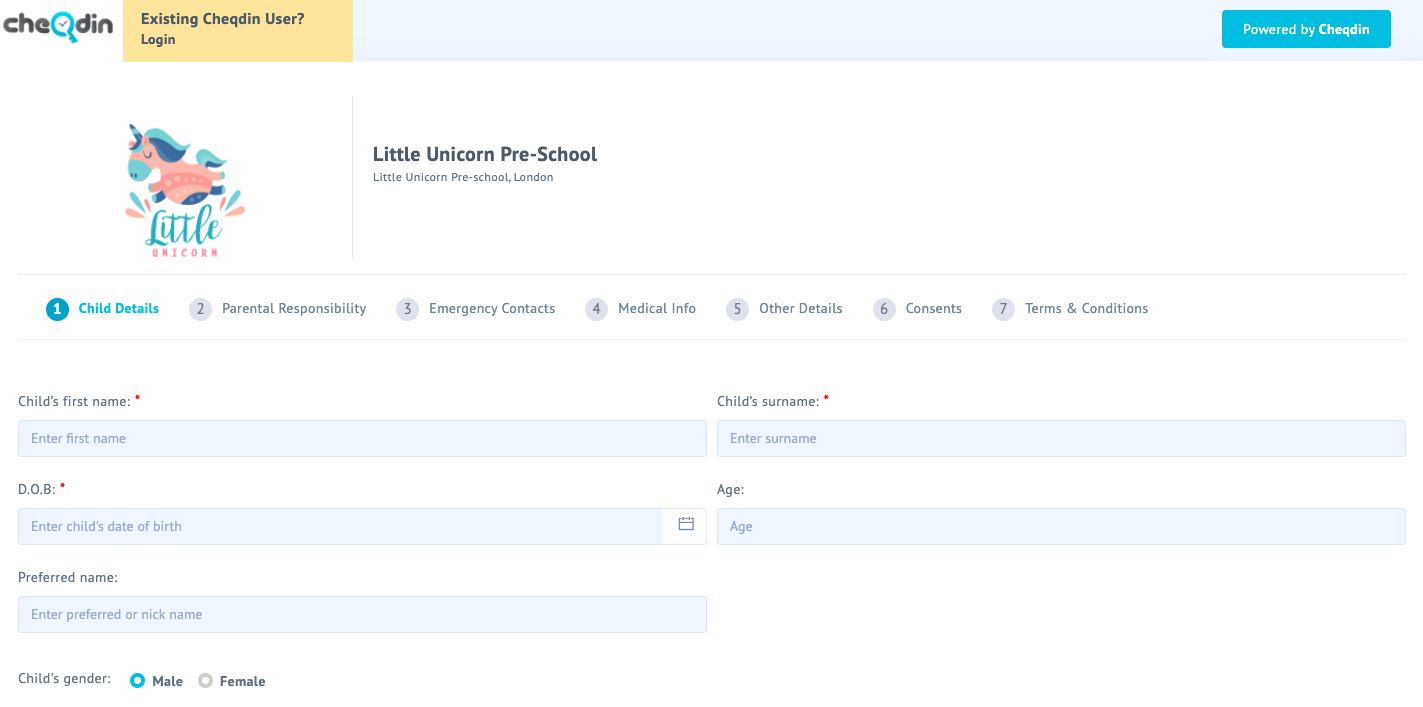 Parents can fill in the forms online and sign it digitally, and you will be notified every time a new application is submitted.
Renewing consents are also a lot more convenient as you can trigger requests digitally, and parents can edit the documents online, at their convenience.
Contactless Sign-In
It has become practically impossible to hand out clipboards, pens or tablets to parents and have it sanitised every time. Digital attendance platforms like Cheqdin lets staff members access auto-populated attendance sheets via an attendance app and helps you reduce the risk of contamination by contact. The staff in each room can do a bulk sign-in for the children with a timestamp and have the records automatically backed up each time.
Occupancy Planner
Occupancy planner is another practical tool to help plan staff rota. The occupancy planner typically provides hourly breakdowns of how many children are in each group  - which many providers are finding immensely useful to make accurate rota decisions.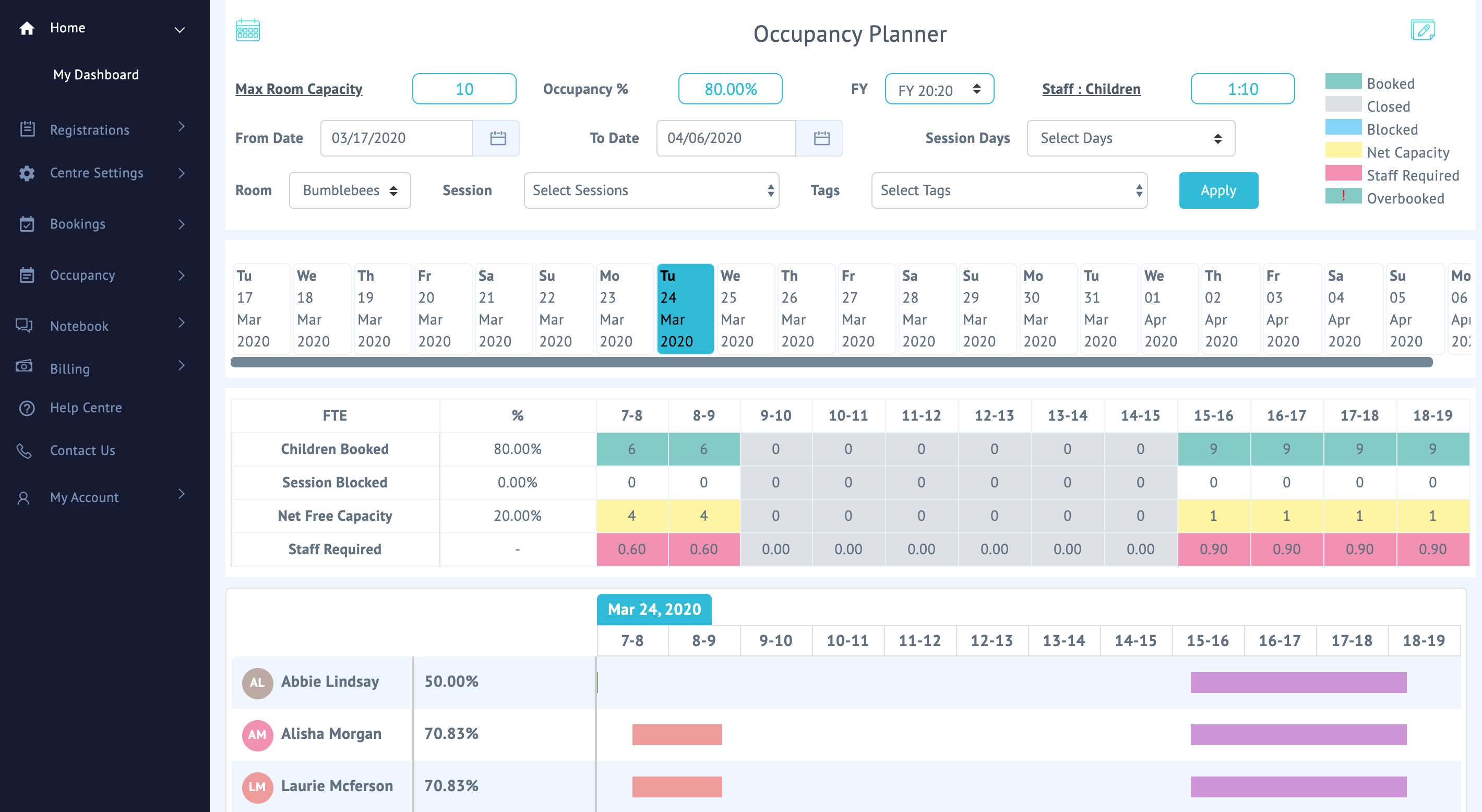 Invoicing
With funded hours and variables to consider for each child, billing for childcare has never been straightforward. The process has become all the more complicated with uncertainties regarding funding and the change of hours, cancellations and refunds.
Streamlining all your invoicing through a single platform can be a significant help during this time to keep track of all records and generate automated invoices following the specifications you set for each group.
Cheqdin's rules-based invoicing is especially useful to create batches of invoices based on the period and description you set. Moreover, as all your vital records are in place, things do not have to come to a standstill if your admin staff are off sick or if you need to access the documents remotely.
Parent Communication
Parent communication is another area most nurseries have been struggling to streamline. From accessing emergency contacts to updating parents and maintaining regular communication with them to reassure them about the safety of their children – it is essential to have a single platform to enable efficient communication with parents. Childcare software like Cheqdin can be especially helpful to allow staff members to keep the parents posted regularly and also access all conversation threads and records from a single platform.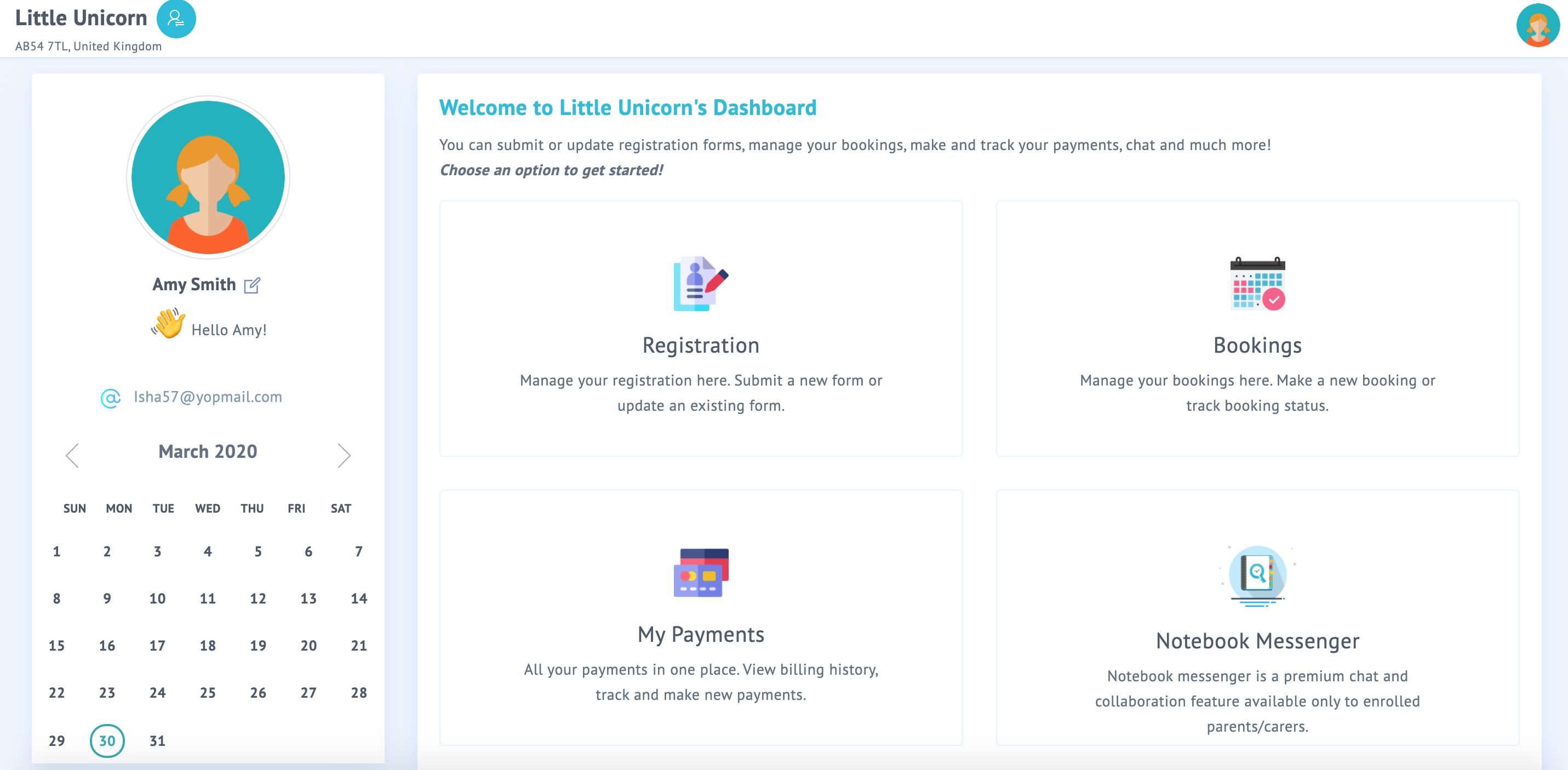 Find out more about how Cheqdin can help your childcare centre.
You might also like:
How to create an online student registration system in 4 simple steps > View Article
Top tips for choosing a class registration software  > View Article
Recent Comments