CheqBook is Cheqdin's smart new booking solution for childcare providers. This cool platform helps childcare centres (of all sizes) supercharge their business and run their settings at full capacity.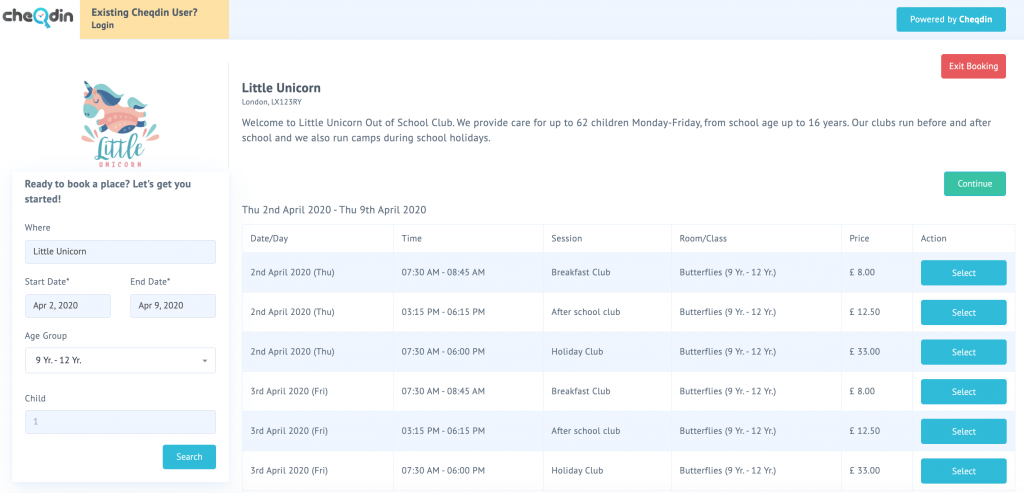 Allow us to run you through some of its brilliant capabilities.
Easy to set up and add to your website
Unlike in-house booking solutions which would typically call for a technology team to build, install and maintain the system for you, Cheqdin's childcare booking comes as a readymade solution that's straightforward to set up and use.
All you need to do is sign up for a Cheqdin account, follow the step-by-step setup instructions and customise your booking platform to suit your requirements and business model. You will also get a custom link for your centre's CheqBook which you can add to your website as a cool 'Book Now' button - in a few easy steps.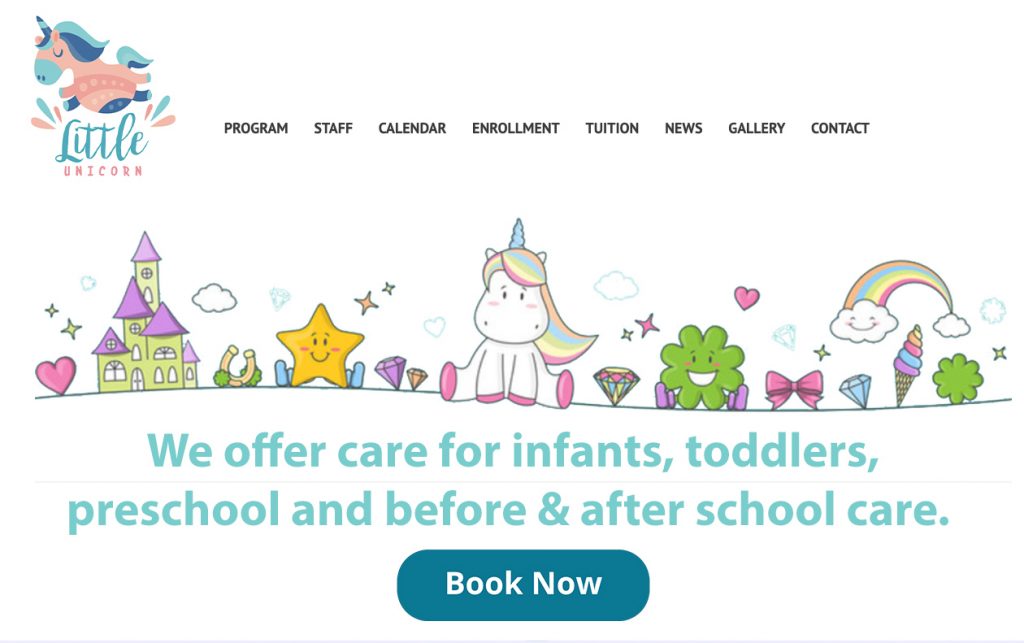 Do not have a website? Use social media
Now, what do you do if you do not have a website? Simply pin the link to your CheqBook on social media or share it with your customers via email or text message.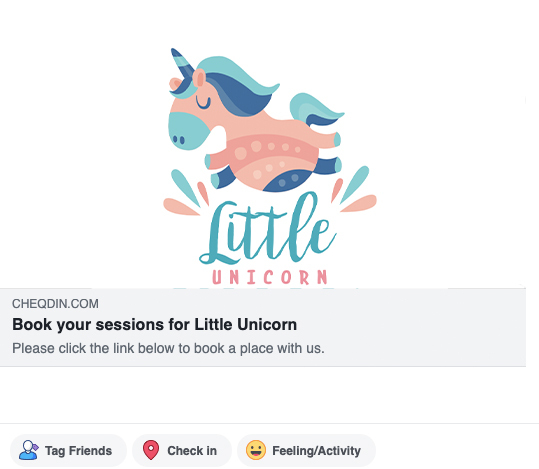 Automatic and manual options to update available places
To make sure none of the vacant spaces at your centre goes unoccupied, the system is set by default to auto-update 'available spaces' on your booking platform - without you having to lift a finger. It will scan your occupancy planner continually and update availability based on the number of free spaces or the 'net free capacity' of each room/class.
CheqBook works out the 'net free capacity' and 'occupancy percentage' of each room of your setting based on the number of children that are already booked in, plus a few other parameters which you'd have entered during software setup, such as:
The maximum capacity of each room

Staff: children ratio

Session durations etc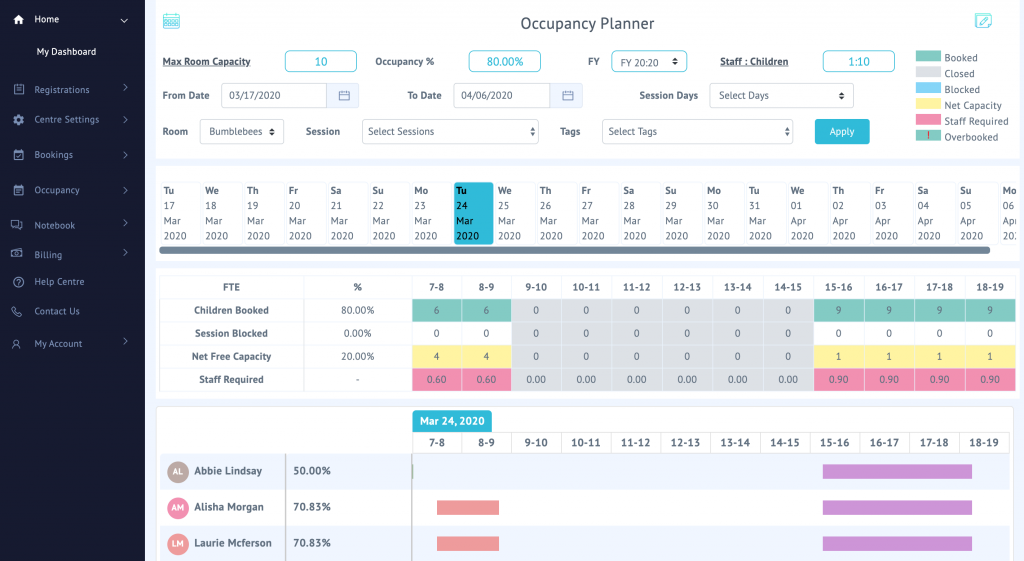 However, if for some reason you think you do not want to display all the available slots, you have the option to block off sessions as well. You can do this manually by selecting the sessions and dates on your occupancy planner. And if you were to change your mind later, you can unblock the slots and open them up for booking. Simple.
Flexibility to add different payment options
Another one of the features you'll love about Cheqdin's online bookings is the flexibility it will give you to add a range of different payment options. For example, let's say you'd like to give your customers the following online as well as offline options to pay for each session they book online:
Pay immediately by credit/ debit card

Pay later (by cash/cheque/bank transfer)

Pay at pick-up

Pay by childcare vouchers
You can include all these or create your own instructions to display on your payments page! Just enter the instructions in the given fields in your setup page - as you would on an online form, and that's it! You can give your customers all the offline payment options you've been giving them before, along with the added option of paying you immediately.
The choice to invoice immediately or later
Depending on how you prefer to bill your customers, you can instruct the system to trigger an automatic invoice to your customer every time they make a booking, or turn off 'immediate invoicing' and invoice your customers later at your inconvenience. If you choose 'later', we will create a record of all the online sessions that were made from your platform each month. You can use this list and generate invoices later with our smart invoicing system or even continue with any third-party invoicing/accounting tool you might already be using.
Linked to your registration platform and children's register
Now, to take more work off your shoulders and make the entire administrative side as streamlined and effortless for you as possible, your online bookings will also feed into your registration platform and daily registers. Every time a booking is confirmed it will automatically update your daily sign-in sheets – which your staff can access on your centre's tablet/phone via our free Cheqdin app!
Similarly, to make sure you have the 'registration details' of every child who makes an online booking with your centre, we will prompt your customers to confirm they are registered with your setting. If not, we will direct them to your online registrations page to complete their registrations before they proceed.
Super cool, right! We are mighty proud of how the whole system works so seamlessly.
Want to test it out yourself? Try out Cheqdin's Free Plan. The plan will also give you full access to all our features including online registrations, daily registers, invoicing, payment collection and parent communication to boot. Trust us - you'll fall in love with it!
You might also like:
What does Cheqdin 2.0 hold for childcare providers > View Article
Offering childcare for keyworkers: How can Cheqdin help? View Article
Recent Comments