If you are a school, nursery or out-of-school club offering emergency childcare for critical care workers, we have something for you. We are now offering our platform for free to help you collect bookings and registrations online, plan your daily rota and communicate with the keyworker parents during this challenging period.
We will quickly take you through some of the Cheqdin functions that can help you minimise contact and manage your paperwork digitally :
Collect registration and consent forms online
CheqForm is a quick tool to collect registrations online without you having to go through the hassle of creating forms from scratch. Our ready-made template comes pre-filled with the typical student registration details, such as:
Child's and parents' details

Emergency Contacts

Medical Information

Consents

Terms and Conditions
And the best part is, you have the flexibility to do a quick edit to add or delete fields as required - and share the link to your forms via email, text message or social media.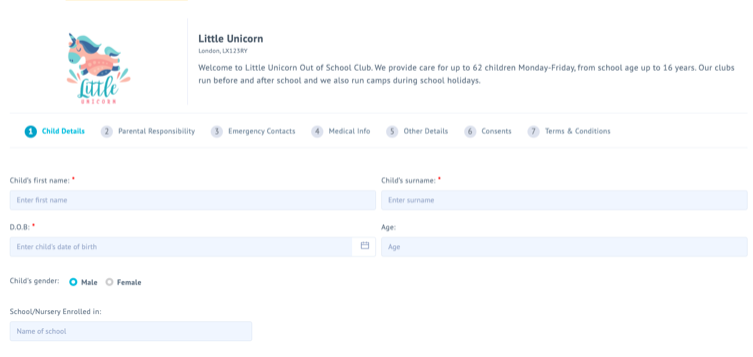 We will notify you every time you receive a new form, and you can access them conveniently from your Cheqdin dashboard.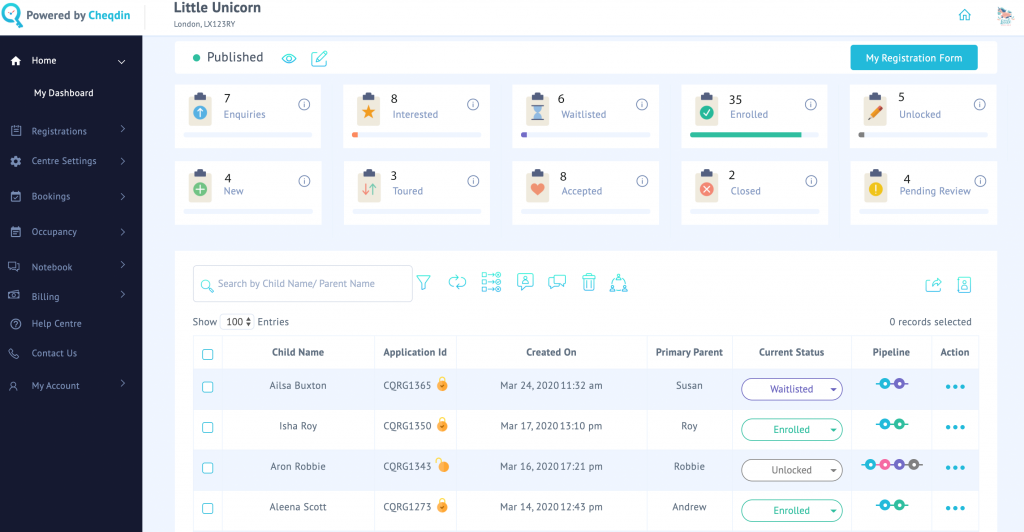 Get online bookings
If you are struggling to plan your occupancy and co-ordinate bookings, our online booking feature can help you manage the process efficiently by routing all your bookings via a single channel.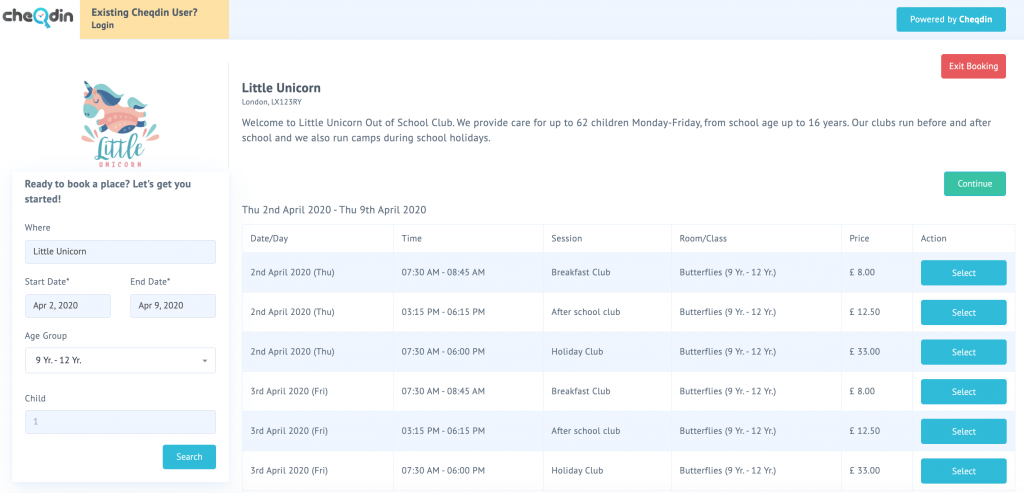 You can share the link to your booking platform with the parents and ask them to book the required places online in advance to help you plan your staff rota accurately.
Our system will keep updating 'available' sessions automatically on your booking platform depending on your 'net free capacity'. These spaces are worked out based on the number of children booked in and other parameters such as the maximum capacity, staff: children ratio and session duration).
And in case you are wondering, you will also have the ability to change the 'available' places manually by blocking or unblocking sessions using your occupancy planner.
Plan your occupancy and staff rota
The occupancy planner will give you an hourly break down of the number of children booked in for each hour, along with an accurate overview of your occupancy and net free capacity. The data can help you plan the number of children you can accept based on staff availability or vice versa.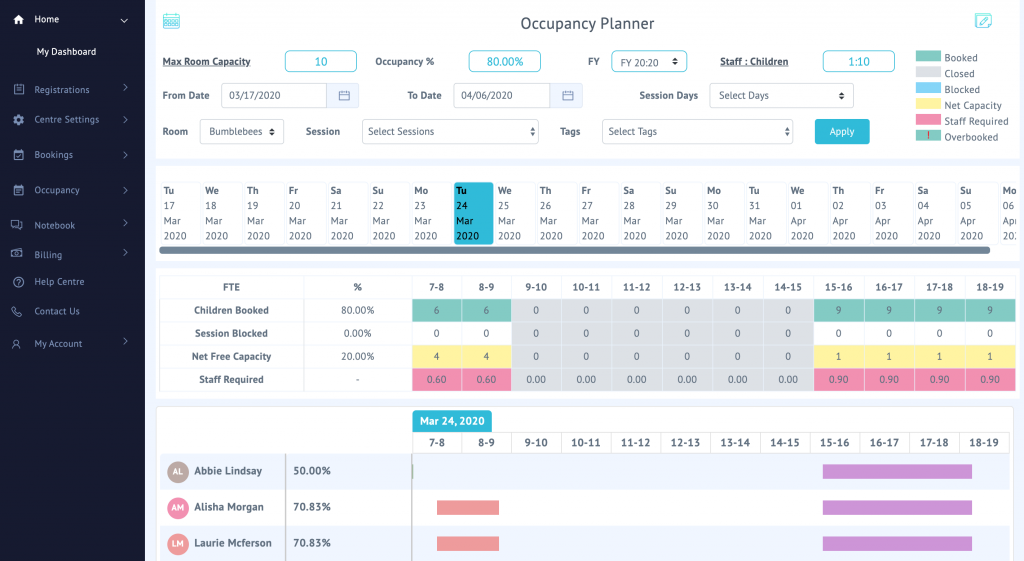 Sync bookings with your sign-in sheets
Your bookings platform is also linked to your daily registers - which means all approved bookings will be synced with your registers without you having to add them in manually. If you download the Cheqdin app on your school's tablet/mobile, your staff can access the auto-populated registers directly from the designated devices and capture all sign-ins digitally.
Keep parents updated
Our 'messenger' and Notebook app are some of the parent communication features you can make use of to keep the parents updated, access emergency contact, create and share incident reports, and even attach and share documents securely. Parents can access all communication and stay in touch with your centre by downloading our free app from the app store or by accessing our web-based parent portal.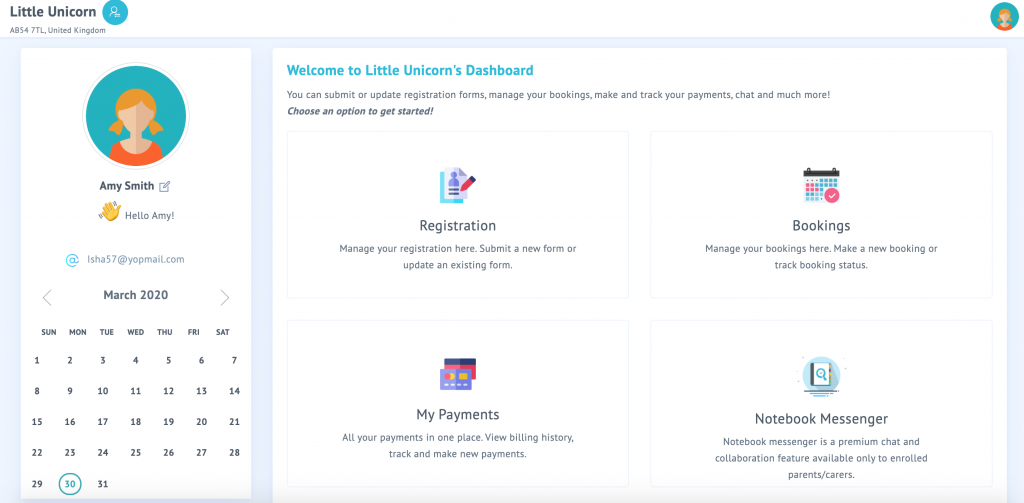 What do you need to do to get started with Cheqdin?
If you would like to use Cheqdin for your school/centre, please email us at support@cheqdin.com with 'Free Keyworker Plan' as the subject, and we will activate your free account and guide you on how to get started.
Recent Comments