Picture this:
You have a maximum capacity of 30 for your after school club. The staff: children ratio requirement is 1:8. You have around 25 children on contract sessions and four regular staff members to meet the ratios. You can easily accept a minimum of 5 additional children on most days with your existing staff capacity. But are you doing all it takes to make the additional spaces available to potential takers?
Two of the major hurdles most childcare providers face when it comes to running their centres at full capacity are:
The inability to forecast accurate occupancy levels and the corresponding staff requirements for each room
The lack of a cost-effective platform to upsell vacant spaces efficiently
This is where Cheqdin's occupancy planner and online booking system come into the picture.
Let's see how.
Get an accurate overview of the occupancy percentage in each room
Cheqdin's occupancy planner comes with a handy calendar view of the occupancy percentage for each room/session in your setting.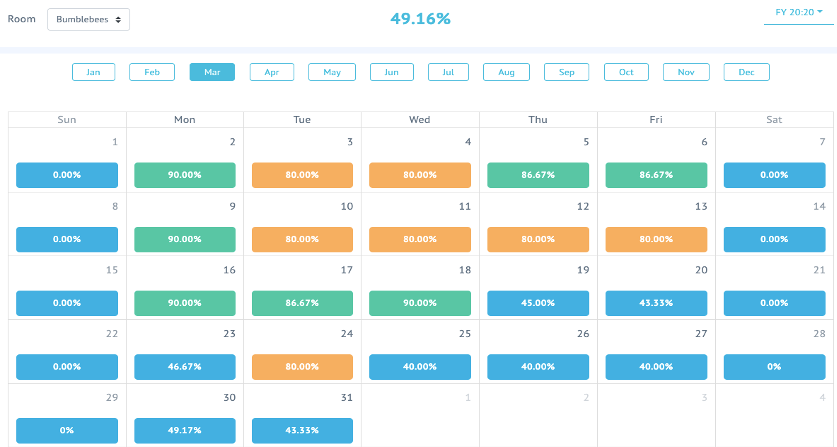 All you need to do is click on the required dates to dig deeper and get an hourly drill-down of the number of the booked sessions, the available spaces (net free capacity) and the staff needed for each of your rooms/classes.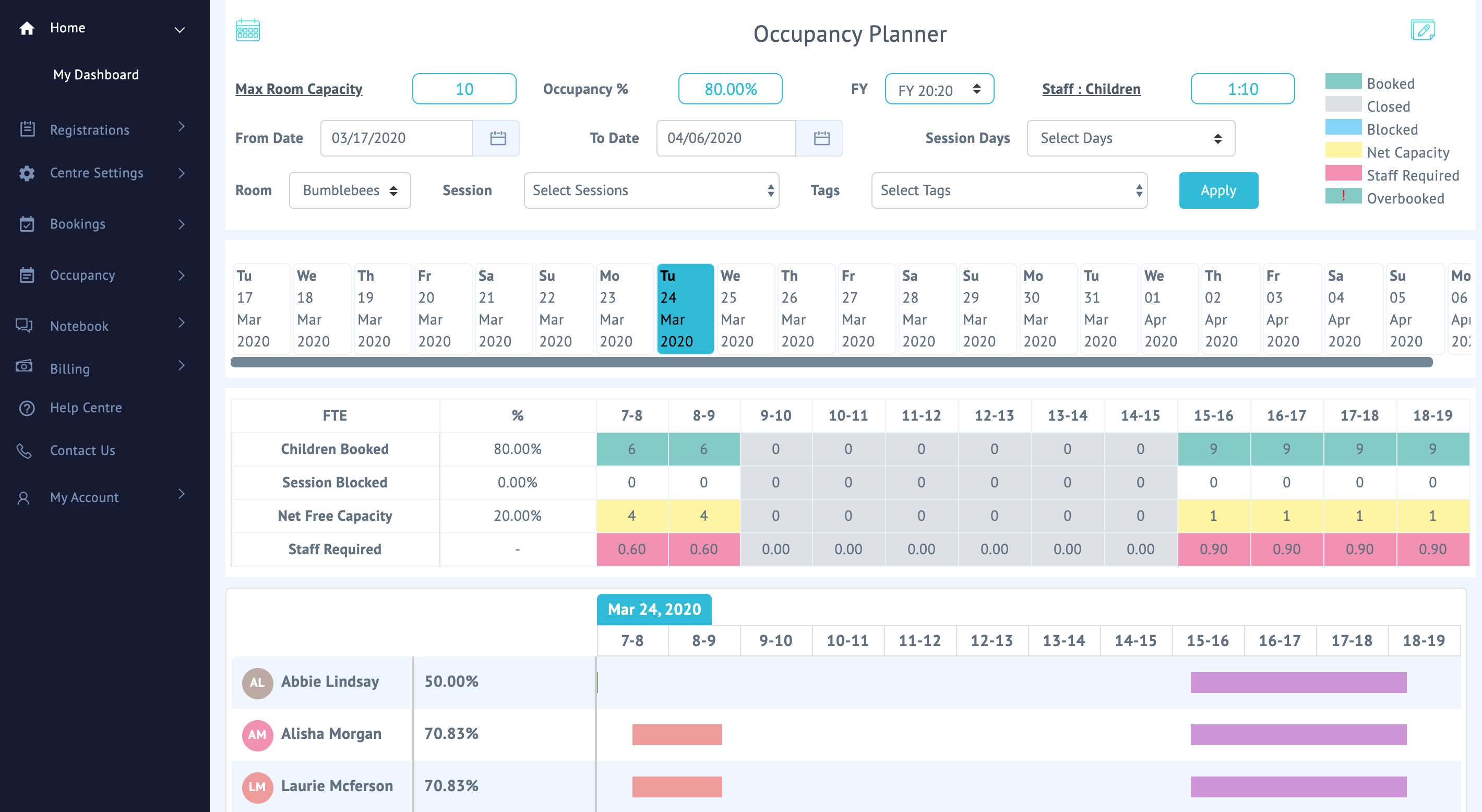 Our clever system works out the available spaces or the 'net free capacity' of your setting based on 'the number of children booked in', plus a few other parameters such as 'the staff-children ratio', 'session durations' and the 'maximum capacity' of each room – all of which you'd have entered during your initial software setup. You can make a clear evaluation of the staff required for each session – for example, your breakfast club, preschool sessions, after school club etc. and plan your staff rota confidently.
Upsell available spaces using online bookings
If you have enabled your CheqBook (Cheqdin's online booking system), the system will auto-fetch data from your occupancy calendar and display all available spaces on your booking platform  - without you having to lift a finger.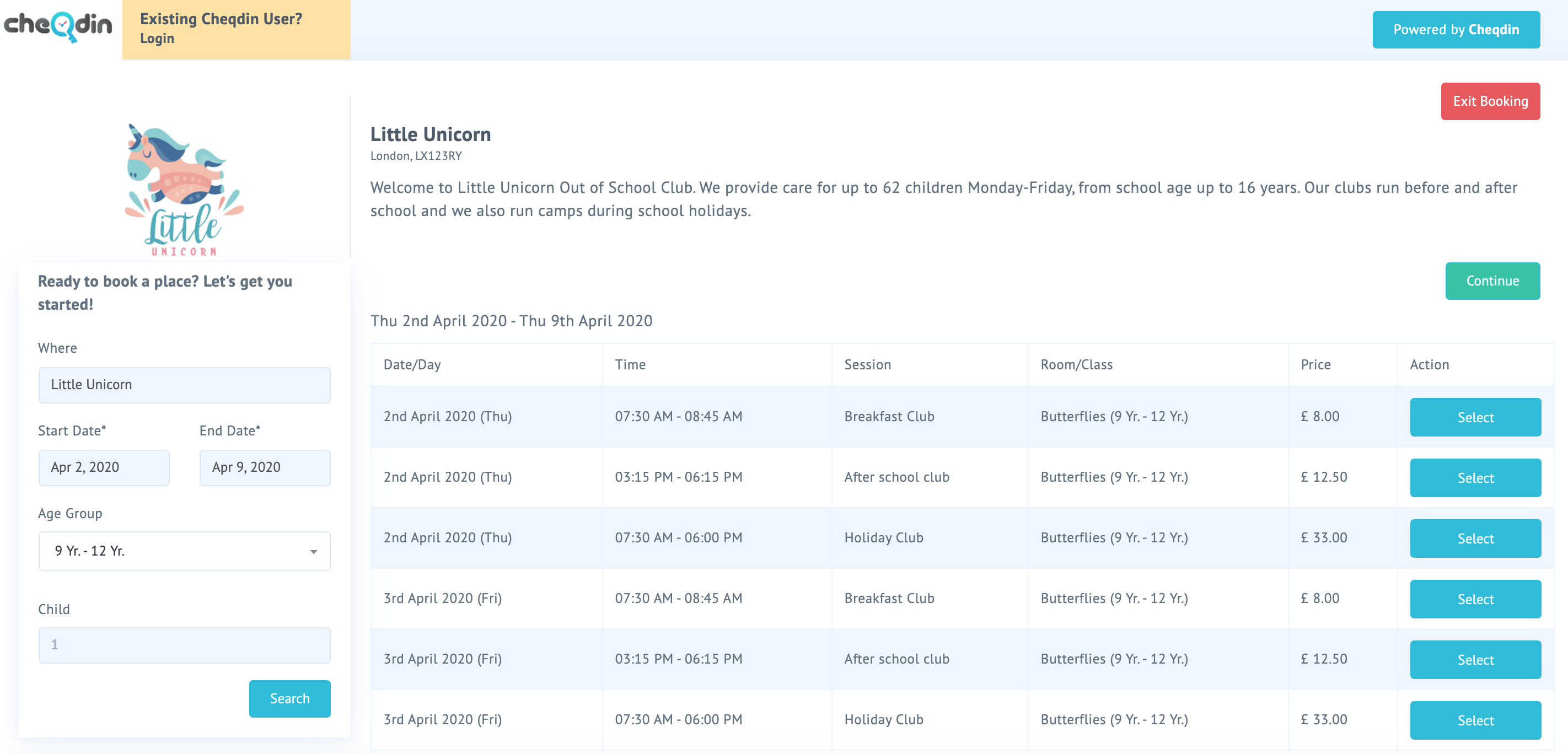 Parents can log in to your booking platform, book the required sessions and pay you immediately or later – depending on how you've set your system.
Regulate the number of available sessions
Although your booking platform updates vacant sessions automatically, you also have the option to block/unblock available places which will let you remain in control of the number of spaces you'd like to make available to your customers.
For example, let's assume you do not have enough staff available on the 15th of July and will have to hold back three spaces for your holiday club.  You can go over to your occupancy calendar and 'block off' three places to make them unavailable for booking.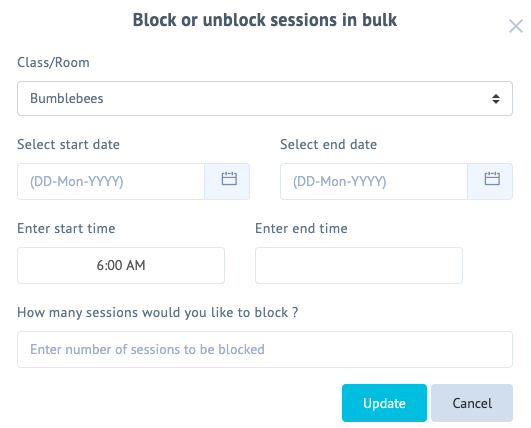 Similarly, you can easily unblock those sessions and open them up for booking again if you manage to find staff cover later.
Maximise online visibility
Once you have a system going to manage your occupancy, staff rota and bookings effectively comes the next big step of making sure your potential customers find you easily.
Cheqdin's booking platform comes with a step-by-step guide on how to make your services more visible to customers searching for out of school care online, such as:
Optimising your CheqBook for the search engines
Embedding your booking page on your website
Sharing the link with your customers conveniently via social media, email or text message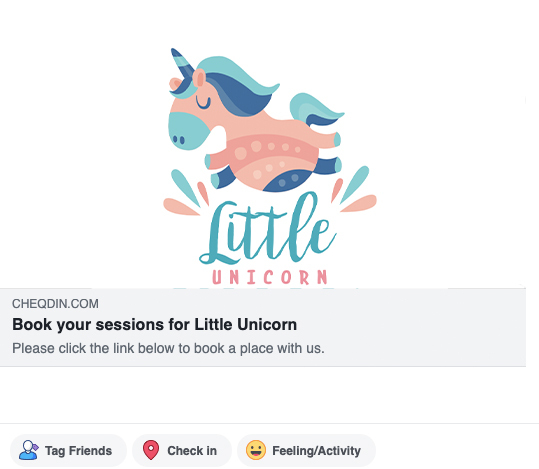 Just make sure you set up all the above features and make full use of all available marketing avenues to get the word out about your business. Rest assured, you'll have Cheqdin working behind the scenes to provide a smooth online channel for your customers to find your centre, book and pay for their sessions - and for you to plan your places efficiently and manage all the pesky admin that comes with it like clockwork.
Would you like to try Cheqdin for your out of school club?
You might also like:
Cheqdin ProTip#1: The best ways to showcase your CheqForm >View Article
A smart new solution for childcare booking  >View Article
Recent Comments